I don't know who approached who first, DreamWorks Animation or The LEGO Group, but this is not a license that I enjoy nor approve of. Not that my stamp of approval means anything, I mean I'm just one guy in one tiny corner of the internet who has an opinion about stuff. And LEGO Trolls is trash. I'm coming into today's set, 30555 Poppy's Carriage, 100% biased and I fully acknowledge it.
I never saw either of the movies. They're just not my cup of tea. I did enjoy the soundtrack to the first movie though. That Justin Timberlake man, he put together some good music. He might just have something…
Anyways, I think anything in the Trolls sets would only be relevant to people who have seen the movie, relevant and understandable. Like I said, I never saw the movie, so here's what an ignoramus, me, makes of this set.
This is Poppy. Poppy's head is a custom element that pairs up with a custom hair piece. Both of them put together make for a gigantic head, apropros for a troll.
The custom hairpieces are unusable on minifig heads so there's a lost opportunity there. The custom nature of the head and hair elements was probably a product of the licensing terms.
We'll never see these pieces again and the fact that they were not put designed around a standard minifig head element is a bit of a loss for the LEGO community.
This is Poppy's carriage. It's pulled by a a musical bug.
The one thing that irks me the most about this thing is the treasure chest on the back. It's only connected by a single stud making it very prone to being knocked off or misaligned, and if there's one thing that hopefully y'all know about me by now after doing all these reviews is that ease of misalignment irks me to no end. Elements you have to stare at, squint at, nudge ever so slightly to get them aligned just right is bothersome. Don't even get me started on cheese slopes and 1×1 square elements. But add to that the fact the the element, in this case, the treasure chest, can get knocked off so easily. So. Irksome.
The color combination is very LEGO Friends, so I bet there's a bit of a cross-theme appeal going on here. It's probably just a happy coincidence though since the Trolls movies are all very colorful. That might be the only positive thing I can say about this set and theme as a whole.
Does It Suck or Does It Rock?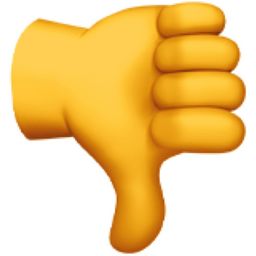 This set sucks! I'd even go so far as to extend the rating to the entire theme. Trolls was a one and done cash grab I could smell a thousand miles away. Nothing in 30555 Poppy's Carriage was appealing to me but even if I put my personal bias aside, it's hard to find any redeeming qualities in this set. You'd have to really like Trolls, the movie, and LEGO to skip all the other Trolls toys put out on the toy aisle to want to get these sets.
Sponsorship
There's no sponsor this week, and with sponsorships lasting a whole week, you can get plenty of exposure for mere pennies. Pennies I say! Want to sponsor a review? Send me a message to admin@fbtb.net or hit me up on discord of the polybag set you have that you want me to review. If selected, in exchange for the set you'll get a mention right here in the review post and a link to your website or social media account or just about anything else.. Nearly free advertising, so what's stopping you?
You Can Win This And Every Other Polybag I Review This Year
I'll be raffling every polybag I review this year in one big lot, all 260 sets (with the possibility of more). Each set will be individually stored in a ziploc baggie complete with the extra pieces, instructions, and the actual polybag bag it came in. The cost of a raffle ticket is just $1 USD and you can enter as many times as you want. Send a PayPal payment to paypal@fbtb.net for $1 USD for every ticket you want to purchase. DO NOT send one payment for multiple entries i.e. do not send one $5 USD payment for five tickets; five $1 USD payments must be made instead. Raffle is open to everyone in the world except where raffles are illegal. Be sure to put "POLYBAG RAFFLE" in the notes section of the payment in order to be entered successfully. Winner will be drawn sometime early January 2023 and contacted at the PayPal email address the payment was sent from to arrange for delivery. For a running list of all the sets that you can win, check this Google spreadsheet.