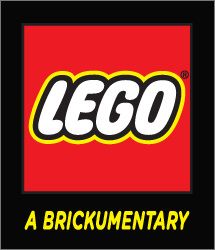 Deadline.com announced today that LEGO is teaming up with Global Emerging Markets (GEM) Group, Oscar-winner Daniel Junge (Saving Face) and Oscar-nominated Kief Davidson (Open Heart) on Beyond The Brick: A LEGO Brickumentary. This will be the first official, feature-length documentary film on the company and it's influence on culture, art, and education.
And it's not just the pint-sized Master Builders they're tracking; Adult Fans of LEGO (AFOLs), fan conventioneers, LEGO artists, and famous LEGO fans are also in the mix.
The article goes on to say that the expected release date is early 2014. With The LEGO Movie also set to release in February of the same year, 2014 is shaping up to be LEGO biggest year yet.
On a side note, my local LUG got contacted by a filmmaker to film some documentary style footage for some project. Details were scant but I wouldn't be surprised if this was related in some way.