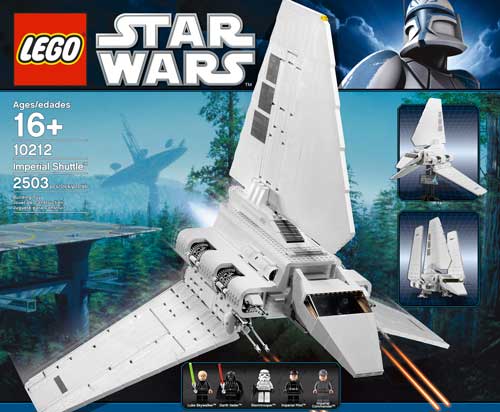 I'd like to start this post off with a disclaimer that the above pictured set may or may not be a Gold Box deal from Amazon today, Black Friday, November 25th at 2:00pm PST.
Amazon's Gold Box Deals for Friday November 25th may have more LEGO deals in store. Here's the rundown of the description and the time the deal is scheduled for:
5:00am PST: Lightning McQueen is being held captive in Big Bentley Tower, and Mater, Finn McMissile and Holley Shiftwell have come to the rescue. (Editor's note: clearly, whoever wrote this up did NOT watch the movie). Possible LEGO set: 8639 Big Bentley Bust Out
8:00am PST: Spy Jet & Escape. Possible LEGO set: 8638 Spy Jet Escape
9:00am PST: Lightning McQueen and Mater are visiting super spy Finn McMissile in London. Possible LEGO set: 5828 Big Bentley (Duplo)
10:00am PST: Captain Jack Sparrow and Joshamee Gibbs escape the hangman's noose only to be captured again by King George's soldiers. Possible LEGO set: 4193 The London Escape
2:00pm PST: Transports the Empire's elite and the occasional secret strike team of Rebel commandos all across the galaxy. Possible LEGO set: 10212 Imperial Shuttle.