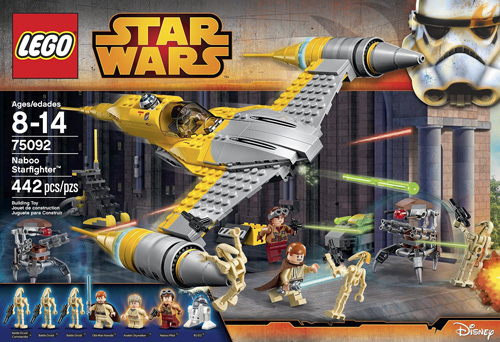 Hello, Bothan spies! This giveaway is a special one! It is special because it's sponsored by The LEGO Group! They have generously donated a copy of 75092 Naboo Starfighter for today's giveaway. How awesome is that? To enter, send me an email at giveaways@fbtb.net with Thanks, LEGO! as the subject line. Standard giveaway rules apply, except this time this contest is only open to residents of the U.S. Sorry, International folks. This item will be mailed directly from LEGO headquarters. You have until 11:59pm Pacific Time December 10, 2015 to enter. Good luck!
And the winner of yesterday's book giveaway is…
Dustin Scroggins of Walton, KY
Congratulations, Dustin! Thanks for being a reader!