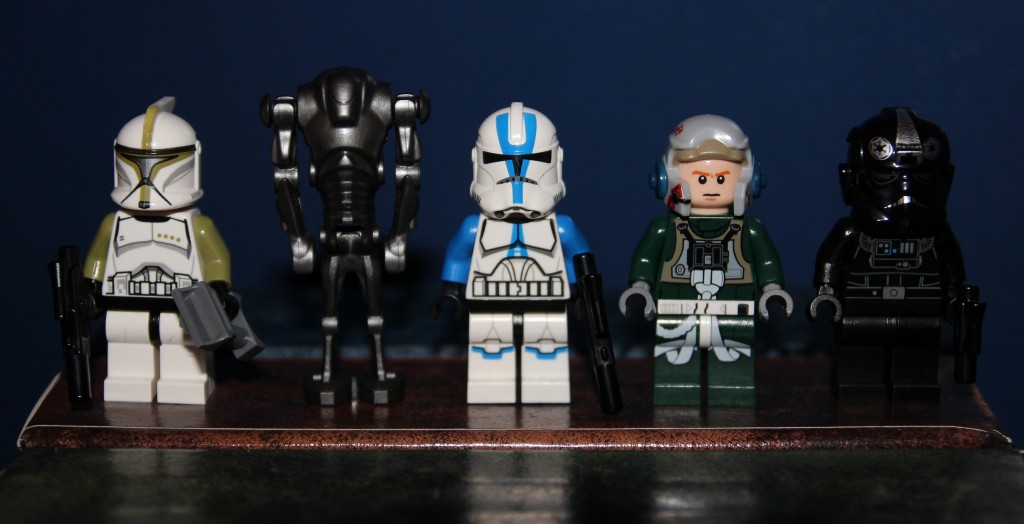 I had no intentions of going to the Toys R Us Star Wars minifigure trade in event, but things change and I ended up there at just over the halfway point. Here's my takeaway from the event.
My local store was sent five baggies, with five different figs. Enough for each employee to start the event with the same set of five figures.
By the time I got there, the count was at two trades (I couldn't find a couple of the associates to confirm, but that's fairly approximate) and I witnessed one further attempt by the time I left with just 15 minutes left for the event. I say attempt because the kid didn't want to trade either of the two figs he brought for any of the ones there. His grandmother told me he had most of them, and didn't like the rest.
The employee I talked the most with was very disappointed at the turnout. There were plenty of kids in the store, but none seemed interested in the swap. The previous year was a wild success and we traded anecdotes among ourselves and with a couple of other customers. By that point the associate told me he would except any fig, just to get things going.
I mentioned I would be updating a post I made about the event and asked if there was anyway I could buy a set and he was kind enough to just give me a set. I wouldn't have bothered, but they weren't exactly flying out the door.
They five figs are pictured above and included the A-wing Pilot, TIE Bomber Pilot, 501st Legion Clone Trooper, Clone Trooper SGT and the Super Battle Droid. The figures weren't specifically rare or interesting to me (though I do like the A-wing Pilot) and they weren't to the majority of the kids around here apparently either.
In short, putting restrictions on the swap seemed to have more of a negative impact then I suspect they considered, even if these restrictions were largely at the discretion of employees that in most cases probably didn't care. While picking a theme and selecting a few current generic army building types may have seemed like a nice new twist, it certainly didn't go over as well here. It also told me that I'm alone here, or at least there are no other AFOLs that read the flyers…