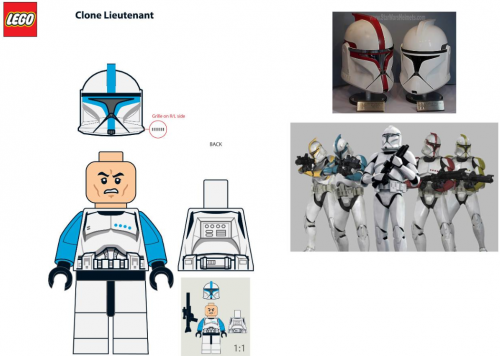 Update: Confirmed that they will NOT be available with purchase at The Big Shop. Looks like you have to have your child enter the trivia contest to get one if you aren't a volunteer.
This was the artwork sent to me showing the exclusive minifig that will be available this weekend during Star Wars Weekend at LEGOLAND California. This minifig will be given to the volunteers. And if history is a any indication, you'll be able to get one if you spend a certain dollar amount at the Big Shop. Also, I am pretty sure your child can get one from the 501st Droid Hunt game.
I realize that the picture shows the other lieutenants, but there is no indication at this time if they will be made. Also, other than being available this weekend, there is no word yet as to how else one could acquire this minifig. Stay tuned for details should more information become available.