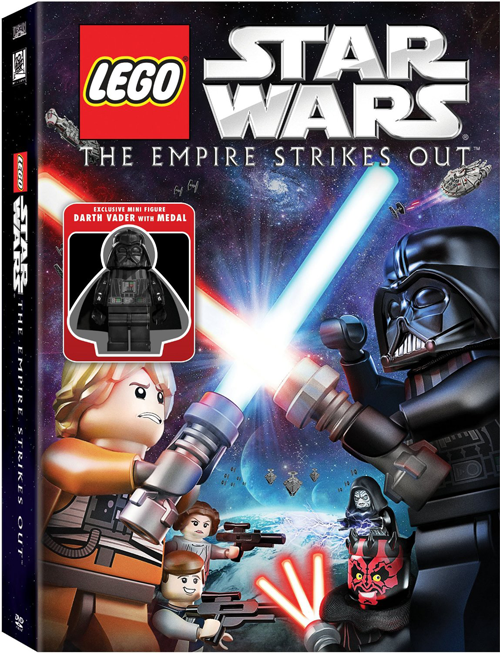 Just a friendly reminder that the follow-up to Lego Star Wars: The Padawan Menace, The Empire Strikes Out is being released across the pond in the UK tomorrow March 18. For us here in the colonies, the US release date is set for March 26th, Canada too
. If you can get past continuity issues and you enjoyed Padawan Menace, you'll like this one as well:
Your favorite characters are back to save the galaxy in LEGO Star Wars: The Empire Strikes Out. The heroes of the Rebel Alliance including heroic Luke Skywalker, swaggering Han Solo and steadfast Princess Leia have no time to celebrate their victory over the Empire as a new Imperial threat arises. But as Jedi-in-training Luke embarks on this next mission, he discovers that his celebrity status as a "Death-Star-Blower-Upper" can be a double-edged lightsaber when he's constantly mobbed by crazed fans. So much for secret missions! Meanwhile, Darth Vader and Darth Maul are locked in a hilarious "Sith-ling" rivalry as they compete for the Emperor's approval. It's an action-packed comic adventure that's out of this world!
Unfortunately for Blu-ray collectors, there is no Blu-ray edition of the show, which is really, really odd. I mean, why not just release it on Laser Disc or Betamax to really push the annoyance factor up? But you do get a medal ceremony Darth Vader exclusive minifigure to make up for it.