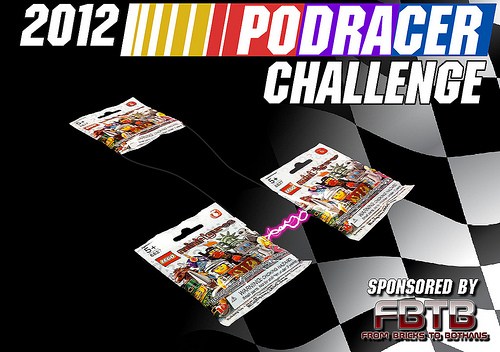 The time has come for the years first contest on FBTB, and we're going to jump right in with a reoccurring favorite: Podracers! We've bumped the build phase to February so everyone has the chance to send their entry in for a group display at LegoLand's Star Wars Days event occurring at the end March. (Optional of course, and details on that will be posted later.)
The theme of this year is Collectible Minifigures. You are to select one minifigure from the six available waves as your pilot and build a themed pod that fits the character. With 96 different figures to chose from and plenty of directions to take with each, we hope to see some fantastic and creative entries.
Good luck to everyone!