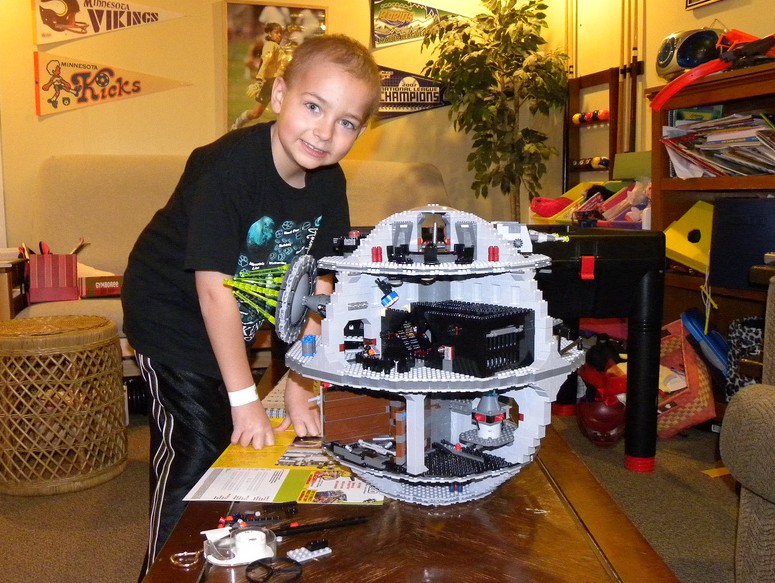 This is Justin Miller, a not-so-typical kid from Colorado. Sure he does what most boys his age do, but how many seven year old boys do you know that could put together a 10188 all by himself? And in less than two weeks! Oh, and one more thing, Justin has cancer. He has been fighting neuroblastoma since 2006, and lost his sight in one eye due to a tumor pressing on his optic nerve.
He loves LEGO, and told his mom "I only need one eye to build". As you can see, he's right.
Justin's story has recently caught the attention of the AFOL community. Being a LEGO enthusiast, Star Wars fan and father myself, I could not help but be touched. I wanted to share his story as well. You can read about it here.
Justin is undergoing another round of chemotherapy right now. To help during his recovery several AFOLs have sent some little LEGO care packages. I'd like to invite you all to do the same. I think it will lift his spirits and pass the time of recovery if he can build.
If you have an extra little set laying around, or even a big set, maybe you can drop it in the mail and make a little boy's day.
Justin Miller
19167 E Grand Circle
Aurora, CO 80015
Thanks to Dave Ware for bringing this awesome and courageous little boy to my attention.