I'm a sucker for Spider-Man set, and that definitely includes polybags.
Sponsorship
This week's set of reviews is sponsored by Brandon Griffith, one of the best LEGO artists I know. He works behind the scenes on the LEGO Masters show. He's done statues for Comic Con, live installations, and has appeared in numerous art shows. You can follow him on Instagram at @brandongriffithart. He's sponsored today's set, as well as the ones you'll see for the rest of this week. Thanks, Brandon!
Want to sponsor a review? Send a pic to admin@fbtb.net or hit me up on discord of the polybag set you have that you want me to review. If selected, in exchange for the set you'll get a mention right here in the review post and a link to your website or social media account for the entire week. Nearly free advertising, so what's stopping you? And now onto the review.
The hilarious thing about Spider-Man toys in general is that he always seems to be outfitted with some awesome vehicles and gadgets without ever explaining how he came to have these toys. I mean, anyone who was familiar with Peter Parker and the Spider-Man mythos knows Peter had humble beginnings as a student, and then as a newspaper reporter all while moonlighting as the friendly, neighborhood wall-crawler. And living in New York ain't cheap. So how is he able to afford anything outside of rent and still come up with weird gadgets and vehicles?
The MCU Spider-Man films attempt to explain that, with him being taken under Tony Stark and then eventually inheriting Stark Enterprises. That's great and all, but I still prefer my version of Spider-Man from when I grew up: a poor, underappreciated super hero who can barely rub two pennies together who also happens to have things like this Spider-Glider.
And you know, since this is Spider-Man with all his weird and oddball tech, it's not just a plain glider, but a get-propelled one. There's a giant turbine engine in the back.
There's a pair of flick-fire missiles facing forward up top. Not sure what the clear dome is for. Maybe it's a "smart" glider with AI and it houses a bunch of sensors for automated flight. It makes sense right? If Spider-Man uses his glider to get to a crime scene, he can't just lean it up against a building to come to it later when he's ready to go home to Aunt May, right?
Down below, there's a set of mechanical arms in case he needs to swoop down and grab a bag of money. I'm not saying he's a thief or anything but he has to finance his toys somehow.
Thankfully, when fully folded up, the arms tuck out of the way so the glider can lay flat on a surface.
The Spider-Man minifig is just a plain, ol' Spider-Man minifig in his classic red and blue outfit. Not a bad thing at all if you're a Spider-Man fan.
Does It Suck or Does It Rock?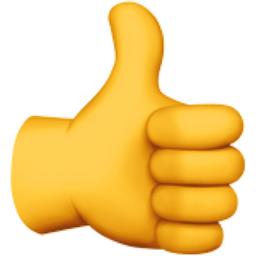 This set rocks! 30407 Harry's Journey to Hogwarts is very similar to 30110 Trolley. It does some things better, and some things worse, but generally still a very solid set based on the same scene.
You Can Win This And Every Other Polybag I Review This Year
I'll be raffling every polybag I review this year in one big lot, all 260 sets (with the possibility of more). Each set will be individually stored in a ziploc baggie complete with the extra pieces, instructions, and the actual polybag bag it came in. The cost of a raffle ticket is just $1 USD and you can enter as many times as you want. Send a PayPal payment to paypal@fbtb.net for $1 USD for every ticket you want to purchase. DO NOT send one payment for multiple entries i.e. do not send one $5 USD payment for five tickets; five $1 USD payments must be made instead. Raffle is open to everyone in the world except where raffles are illegal. Be sure to put "POLYBAG RAFFLE" in the notes section of the payment in order to be entered successfully. Winner will be drawn sometime early January 2023 and contacted at the PayPal email address the payment was sent from to arrange for delivery. For a running list of all the sets that you can win, check this Google spreadsheet.