Today's set, 30407 Harry's Journey to Hogwarts, set feels familiar.
Sponsorship
This week's set of reviews is sponsored by Brandon Griffith, one of the best LEGO artists I know. He works behind the scenes on the LEGO Masters show. He's done statues for Comic Con, live installations, and has appeared in numerous art shows. You can follow him on Instagram at @brandongriffithart. He's sponsored today's set, as well as the ones you'll see for the rest of this week. Thanks, Brandon!
Want to sponsor a review? Send a pic to admin@fbtb.net or hit me up on discord of the polybag set you have that you want me to review. If selected, in exchange for the set you'll get a mention right here in the review post and a link to your website or social media account for the entire week. Nearly free advertising, so what's stopping you? And now onto the review.
I say that tongue in cheek obviously, because we just reviewed 30110 Trolley exactly one week ago. Spiritually, they are the same beast, but there are a few slight differences between the two
Harry has proper short legs now, pegging him at the start of Year 2 at Hogwarts. He looks great in his Hogwarts uniform.
Call me dense but I never realized until now that this particular hairpiece is molded in such a way as to show off Harry's famous scar all the time.
Hedwig is in a proper bird cage. Although there is nothing to hang him off of, I do like that they include the mechanical claw at the top to clip it onto a bar so that should you have a MOC or something that has a place to hang things, like a bird cage, this bird cage is ready to go. It's also pretty nicely built. It looks like a cage without being too bulky.
The trolley cart is way different. First thing you'll notice is that there aren't any actual wheels. Why the designer decided to go with plates with pin holes to merely suggest wheels because of the pin holes' round shape is a bit baffling. The wheel solution from 30110 was more or less perfect and this feels like a gigantic downgrade.
Next the trolley's contents is just more than a chest full of galleons. There's a suitcase, a book of magic I presume, and a pot, or a mortar without its pestle. The details are nice. My only complaint though would be that the suitcase and the book aren't secured between the two panel wall plates so they could pop out with the slightest bump and become… dun dun dun… loose things.
Does It Suck or Does It Rock?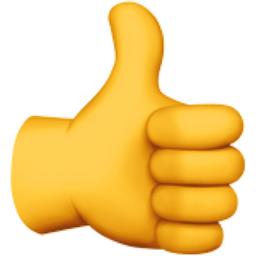 This set rocks! 30407 Harry's Journey to Hogwarts is very similar to 30110 Trolley. It does some things better, and some things worse, but generally still a very solid set based on the same scene.
You Can Win This And Every Other Polybag I Review This Year
I'll be raffling every polybag I review this year in one big lot, all 260 sets (with the possibility of more). Each set will be individually stored in a ziploc baggie complete with the extra pieces, instructions, and the actual polybag bag it came in. The cost of a raffle ticket is just $1 USD and you can enter as many times as you want. Send a PayPal payment to paypal@fbtb.net for $1 USD for every ticket you want to purchase. DO NOT send one payment for multiple entries i.e. do not send one $5 USD payment for five tickets; five $1 USD payments must be made instead. Raffle is open to everyone in the world except where raffles are illegal. Be sure to put "POLYBAG RAFFLE" in the notes section of the payment in order to be entered successfully. Winner will be drawn sometime early January 2023 and contacted at the PayPal email address the payment was sent from to arrange for delivery. For a running list of all the sets that you can win, check this Google spreadsheet.