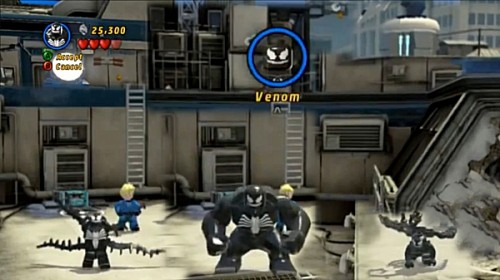 Forbes posted a small but significant update to the upcoming LEGO Marvel Super Heroes video game.
Venom: Through the power of Change.org, it seems that TT Games will be listening to its fans and include a big fig version of Venom in order to keep the character true to it's comic book counterpart despite the petition not reaching its 500 signature minimum.
No Wii Version: There is still no Wii version, only Wii U, and that doesn't stem from any other reason other than attrition. With support for every platform including the new(ish) Wii U, Playstation 4, and Xbox One, one platform had to be let go, and that was unfortunately the Wii.
Baxter Building Gameplay:
via Forbes