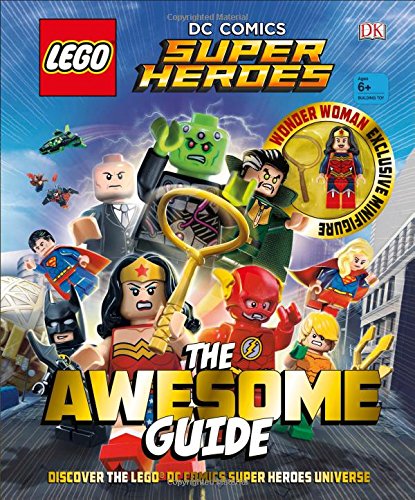 There are a pair of books out there that come with exclusive minifigs that you should know about.
First up is an exclusive Goddess of War styled Wonder Woman. Also included in your purchase is a new and upcoming hardcover book, LEGO DC Comics Super Heroes The Awesome Guide. The figure with free book will be released on May 2, 2017 and is currently priced at $11.72. The minifig is interesting in that it is a very niche costume and only appeared in a few issues of the Wonder Woman comic book at the tail end of the New52 era. Something like that would liken it to be harder to get, like a Comic Con exclusive or something.
Next up is the exclusive Tartan Batman minifig that comes with its own free book Chaos in Gotham City, an activity book based on The LEGO Batman Movie. This is a softcover book that is available now and will only cost you $5.55 right now on Amazon! Now that is cheap for a figure that comes with a book accessory.