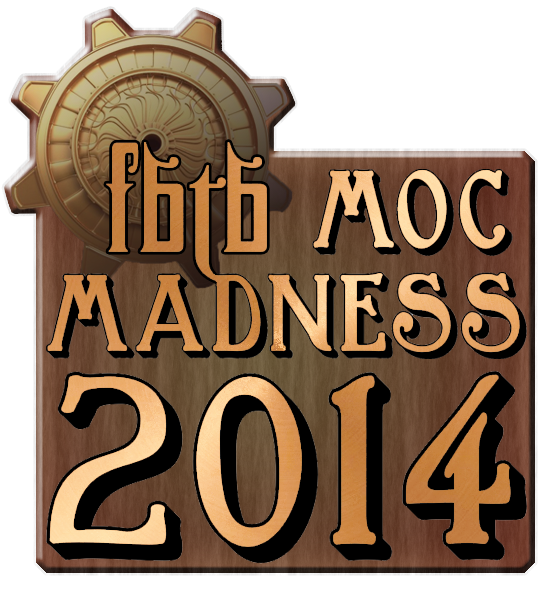 Back in 2008 we ran a contest with a simple challenge: pick a vehicle from Star Wars and remake it in steampunk style. The results were fantastic and it got a lot of attention even beyond the usual Lego fansites, making its way onto Gizmodo, Make, Wired's Geekdad, and even the StarWars.com blog to name a few. We've kicked around the idea in the years since and people have even asked a few times if we would ever bring it back. That time has finally come, and we're going to take it up a notch this time. Click through for the full details on what the challenge entails, what prizes we have lined up, and how you can enter.
We're honing our yearly MOC Madness format and this last one was a blast, so we're using that as a starting point. For this contest the "sign up" phase will be the first build challenge.
Round 1: Starfighters.
Pick a canon starfighter and re-imagine it as a minifig scale steampunk fighter, with a pilot. This round is open to everyone, just create a forum account and post it in the submission thread (see our full submission guidelines below). This round will be open for three weeks starting now.
The deadline is 11:59pm PST on July 26th.
All qualifying entries will be put in a poll which will run for five days. The builders of the sixteen top ranked entries from that poll will be randomly seeded into the tournament bracket and move onto the next round. In case of a tie for 16th place, staff members will vote to cull the field.
Round 2 (Sweet Sixteen): Speeders
Speederbikes, landspeeders, and airspeeders are all fair game.  This is a simpler challenge than the opening round, but the build window is shorter. You'll only have seven days to submit your model (8/1-8/7), followed by two days of voting (8/8-8/9). The winning builder from each bracket advances to the next round.
Round 3 (Elite Eight): Walkers
A little more challenging. Another seven days to build (8/10-8/16) and two to vote (8/17-8/18).
Round 4 (Final Four): Enemy Starfighters
Build an opposing counterpart for your first submission. Lets say you built an X-Wing, now you make a Tie. Another seven days to build (8/19-8/25) and two to vote (8/26-8/27).
Final Round: Wildcard
This final challenge is completely up to you. Pick anything from Star Wars to put your steampunk spin on. Seven more days to build (8/28-9/3), two more to vote (9/4-9/5).
The winners will be announced on September 6th, two months from now.
Prizes:
Additionally, all sixteen of the builders who make it to the tournament bracket will receive an exclusive TC-4 minifigure.
Standard Contest Restrictions:
No more than one entry per person.
No modified parts or cut stickers.
No unofficial elements.
No pre-existing or virtual models.
No changes allowed after the deadline.
Submission Guidelines:
Simply post your submission photo in a reply to this thread before the deadline.
You must have a forum account to enter. Entries by proxy will be not be allowed.
Optional: include a link to a gallery or MOC Showcase post with more images.
Do not post non-entry photos to the contest thread unless you want to be disqualified.
You must use Flickr to host your entry pictures because we rely on the built in image resizing feature for the polls. If you do not have an account you can sign up for free. Once you've uploaded your photos you will need to embed them in a reply here to complete your entry. To do so: first go to the flickr photo page for your image. Click the Share button to the right corner of the photo, it's a rectangle with an arrow swooping out of it. Click on "BBCode" then change the size to Medium and copy the code that is highlighted. Paste that in the reply field in the forum and hit preview to make sure it worked. If it didn't, PM Solo for help.
Photography note: be sure to submit the best pictures possible. Color and contrast correction is recommended if necessary. The only other image enhancement allowed is replacing the background with either a solid color or simple gradient. Your photo cannot be altered in any other way. For example; no composite views, special effects, text, graphics, or scenery will be permitted. Remember, the contest is about the models – not your image manipulation prowess.