This is a neat little polybag and a nice one to end the week on. Today's set, 5003084 The Hulk, was a Toys'R'Us exclusive back in the day when that used to be chain store here in the U.S. How do I know it was a TRU exclusive? It says so right on the package.
You get the Hulk, an ATV, and giant sticker sheet.
The sticker sheet is great. You use one to put on the ATV you build. But there's a generous amount of leftover stickers you can use to sticker up vehicles, a building, or whatever made from your own parts bin, and decorate them as Avengers, S.H.I.E.L.D., or HYDRA properties.
The ATV is neat. it's a two-part build designed to be broken during a HULK SMASH. But it's functional as well.
You can seat Hulk down or anyone else in the drivers seat and be on your way to run over the enemy.
Hulk himself is in olive green and the great thing is that he is unique to this set, increasing the polybag's value by, like, a lot! He's got techie spandex shorts this time around instead of torn up purple boxers.
Does It Suck or Does It Rock?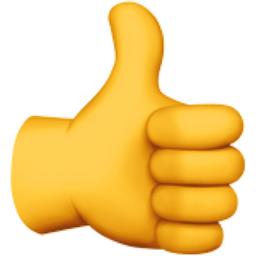 5003084 The Hulk is a superb polybag. It feels a bit more like an accessory bag because of the giant sticker sheet that is begging to be used to, ahem, accessorize your vehicle or building mocs. The sticker sheet is a nice draw, and the unique Hulk fig is a great value-add.
Sponsorship
There's no sponsor this week, and with sponsorships lasting a whole week, you can get plenty of exposure for mere pennies. Pennies I say! Want to sponsor a review? Send me a message to admin@fbtb.net or hit me up on discord of the polybag set you have that you want me to review. If selected, in exchange for the set you'll get a mention right here in the review post and a link to your website or social media account or just about anything else.. Nearly free advertising, so what's stopping you?
You Can Win This And Every Other Polybag I Review This Year
I'll be raffling every polybag I review this year in one big lot, all 260 sets (with the possibility of more). Each set will be individually stored in a ziploc baggie complete with the extra pieces, instructions, and the actual polybag bag it came in. The cost of a raffle ticket is just $1 USD and you can enter as many times as you want. Send a PayPal payment to paypal@fbtb.net for $1 USD for every ticket you want to purchase. DO NOT send one payment for multiple entries i.e. do not send one $5 USD payment for five tickets; five $1 USD payments must be made instead. Raffle is open to everyone in the world except where raffles are illegal. Be sure to put "POLYBAG RAFFLE" in the notes section of the payment in order to be entered successfully. Winner will be drawn sometime sometime in the second half of 2023 and contacted at the PayPal email address the payment was sent from to arrange for delivery. For a running list of all the sets that you can win, check this Google spreadsheet.