There's something you should know about me by now: I like collector's editions. I can't help it. Nabbing one fulfills some basic hunter-gatherer instinct from our cave man days. It has to be, like, awesome though. Some examples of what I mean: Spider-Man for PS4? Awesome! Spoiler alert: the base with the parts of all of his enemies was just too cool. So cool, that images were held back for spoiler reasons. God of War? Not awesome. I found the pose and expression rather goofy and bland. Resident Evil 2 Remake? Awesome! Leon looked just like his video game character and the storage box design was on point. Shadow of the Tomb Raider? Not awesome. Lara did not look like Lara and it was way overpriced. Final Fantasy VII Remake? Way overpriced for a basically an action figure set. The Last of Us Part II? Awesome! Take a look: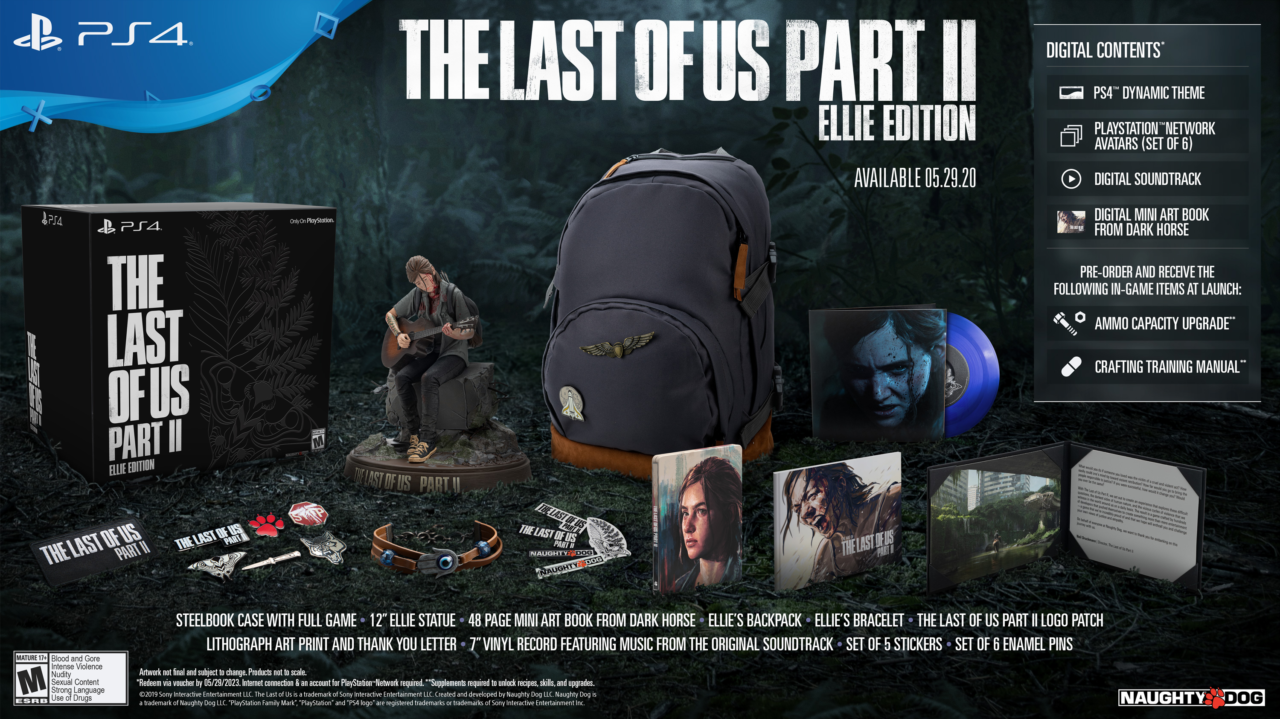 That's the Ellie Edition which is the priciest out of all the editions at $229.99 MSRP. It pretty much evaporated the second it went up for pre-orders way back in September of last year. But Naughty Dog/Sony announced yesterday that they are allocating more Ellie Editions and will put them up for sale tomorrow February 13th, 2020 at 6:00am PST. They'll be available at Amazon, Best Buy, GameStop, Target, Walmart, and EBGames for you Canucks.
The announcement only covers the Ellie Edition. If you're holding out for a Collector's Edition because you have no need for a functional and cool backpack, you may be out of luck. The Special and Standard editions are easiest to get for obvious reasons.
Good luck!
FBTB may make a small commission if you click through any of the links in this article and make a purchase. As always, we thank you for your support.