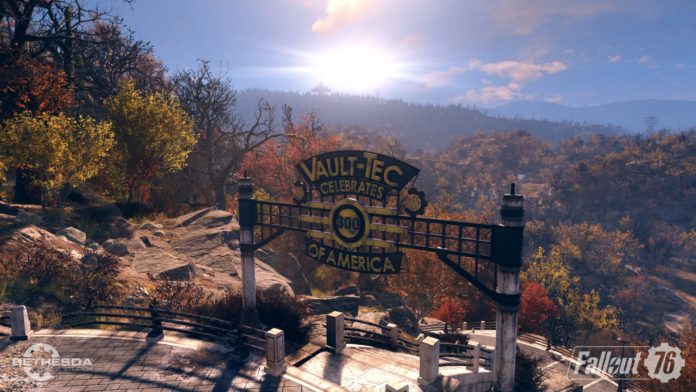 Bethesda Game Studios, the studio behind Fallout and Skyrim, have released their cover of John Denver's Take Me Home, Country Roads for their upcoming multiplayer (kinda) game, Fallout 76.
I love the added violin and the piano at the beginning calls back to I Don't Want to Set the World on Fire from 2008's Fallout 3. Don't get me wrong, the original is fantastic, but this cover is something else. It's done by COPILOT Music, who have done various trailers for Wolfenstein: The New Order and Dishonored. The specific artist singing is still unknown. It fits the theme, and that's all that really matters in the end.
You can buy the song on iTunes for $1. All the money earned will go to Habitat for Humanity.
Fallout 76 releases on November 14, 2018. Here's hoping this song appears on the Pip-Boy's radio so I can have it on repeat in-game.