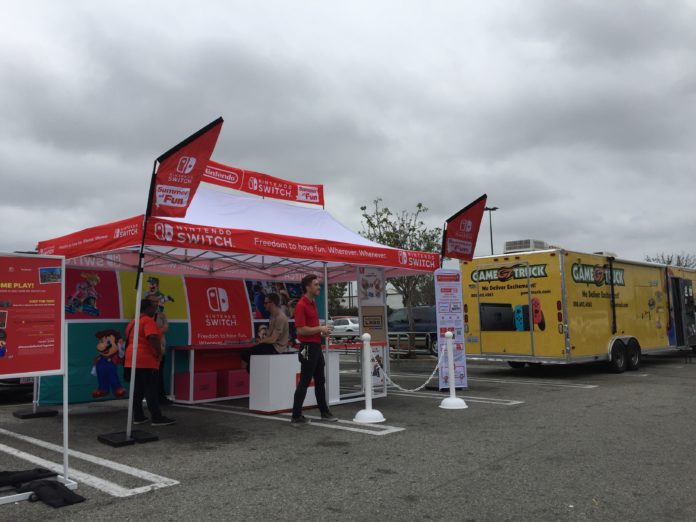 So I hit up the Nintendo Summer of Fun truck tour yesterday and got a bunch of goodies which you can see below.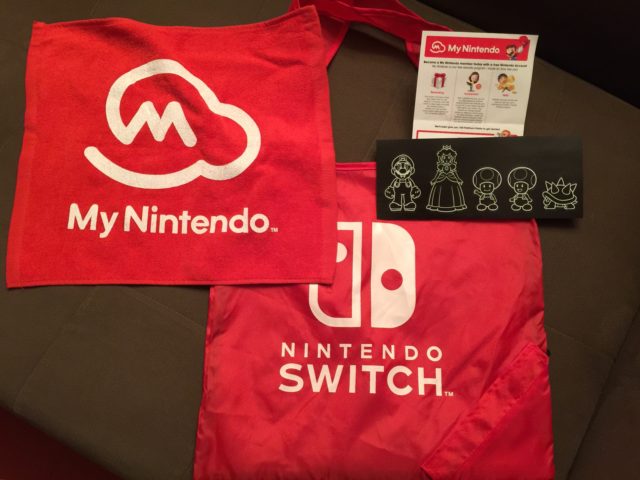 The pop-up tent had a couple of Labo contraptions set up, as well as 2DS systems with a couple of other games. After it was all said and done this is what we walked away with:
A My Nintendo hand towel for checking in at the Nintendo pop-up tent with my QR code.
A point card worth 100 platinum points.
One of those family member window stickers.
And a nylon Nintendo Switch tote bag that cinches up into a little ball for handy storage.
Everything was free. I did have to convince my boys to take the following picture to get the window stickers: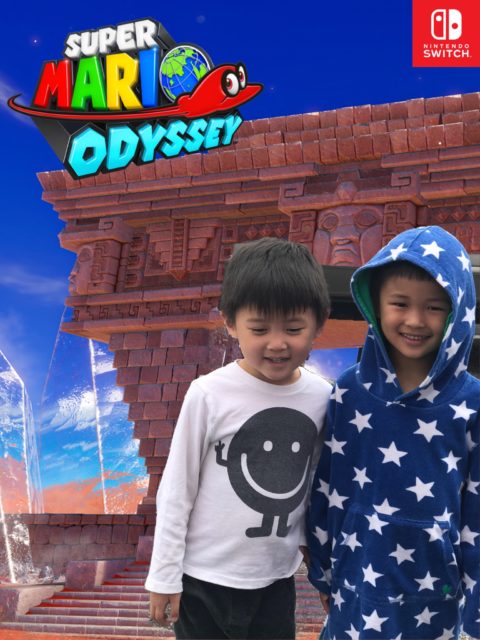 The nylon bag was free after playing a game inside the game truck. It was my first time actually seeing and going inside a Game Truck. There was a row of comfy seating facing a wall that had flat screen TVs (are there any TVs that aren't flat screen anymore?) with a selection of Nintendo first-party games. Mario Kart 8 Deluxe, Mario Tennis Aces, Donkey Kong Country Tropical Freeze, and Super Mario Odyssey. The system had a couple of other games but those were the only ones we were allowed to choose from. There might have been one other.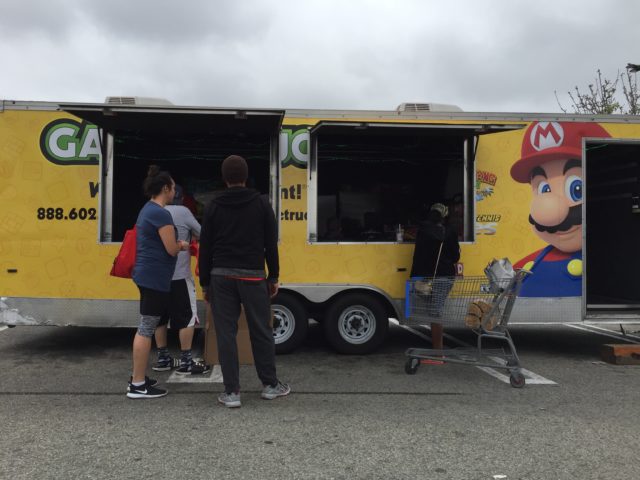 The Summer of Fun tour started on Saturday and continues through to August 19th. You can check for a nearby location on Nintendo's event page.