We've known about the Angry Kitty set for some time, since it was revealed during San Diego Comic Con, but just2good over on EuroBricks has posted a new video that shows off an even better small set.
Pretty much all of the double-decker couch set has been out in some form. Benny (with a different face) was in the SPACESHIP!, the couch was in the Sea Cow, and the car is an old City set that I'm going to love to get more of. Of course, that waffle is just all sorts of awesome, I love the Unikitty, and we all wanted Ghost Vitruvius in the Blu-Ray set. So this set is obviously a "going to buy" for me.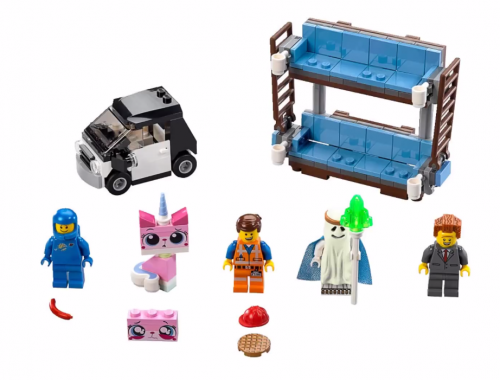 The other set is a bit more in the average category for me, Bad Cop Car Chase, which is like an expansion for Super Cycle Chase. It's not a bad set, by any means, but doesn't feel as strong as the other set. At least it does come with a chair to kick.