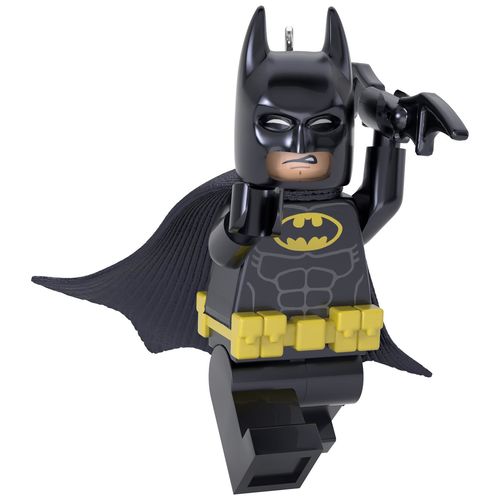 Hallmark is making LEGO ornaments again, but the next one isn't going to be a LEGO Star Wars one. It's going to be from The LEGO Batman Movie. Not sure how I feel about it, since the hype seems to have died down for it. That, and that face. That face leaves a lot to be desired. Is that really the way an official Batman minifigure looks like? He looks like he's doing an Elvis impression while viewing a solar eclipse without official NASA-approved eclipse viewers. I can't remember the last time I handled a Batman minifig, but I don't remember one looking like that.
Anyways, if this is your thing, go check out Hallmark stores or Hallmark online on October 7th to pick one up. It'll run you $15.95.
Hat tip to banthafodder for posting this on the forum.