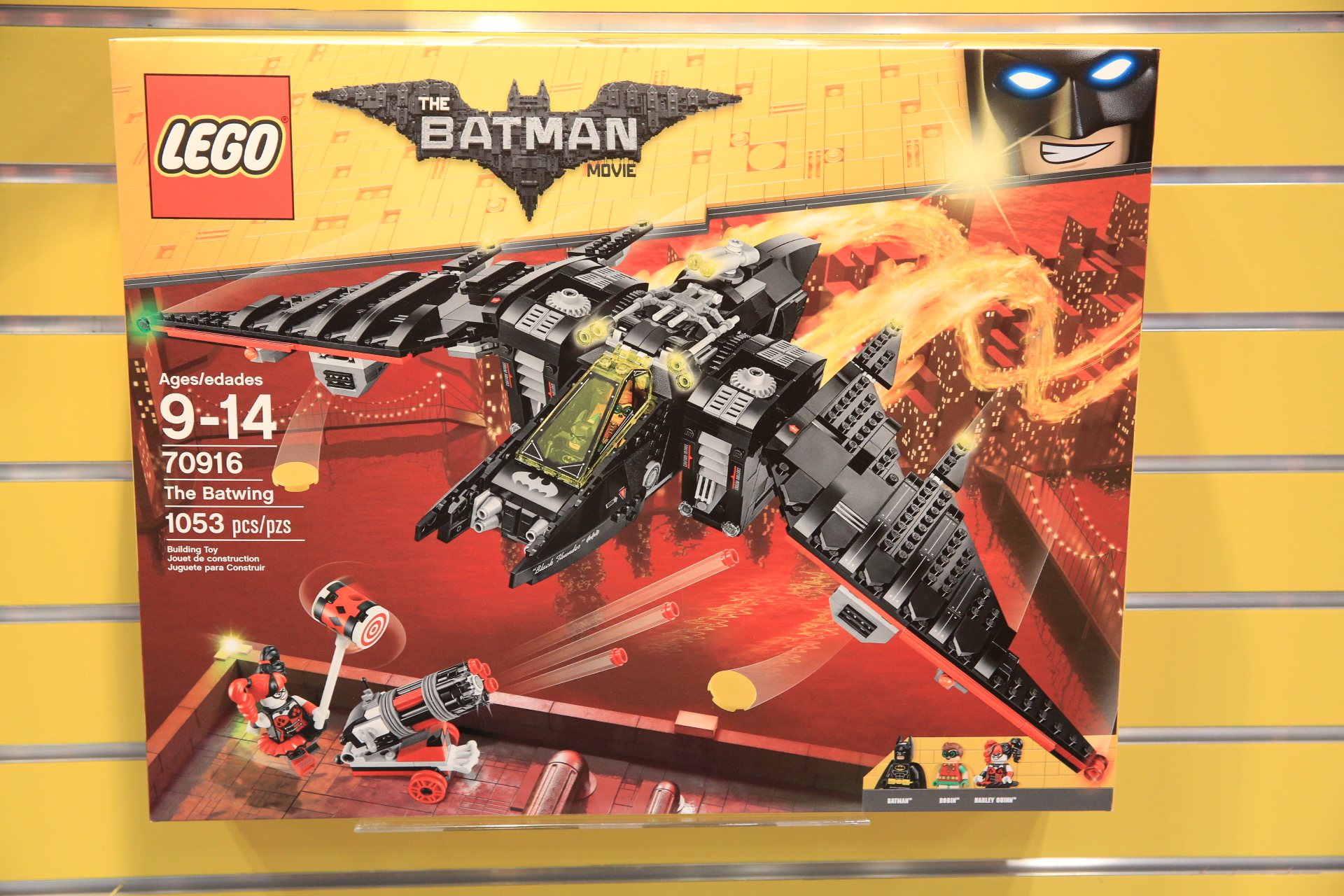 Of course, there are several more sets to come for the LEGO Batman Movie (and hopefully they keep that up for awhile, so many possibilities). All of these sets are scheduled to hit stores on June 1st, so start saving your quarters.
70916 The Batwing (SRP of $89.99, 1053 Pieces)
Wings look to be articulated, it's got a whole lot of parts, Harley gets her proper hammer (and a cannon), and Robin gets a go-kart. That all seems to add up to some win in my book.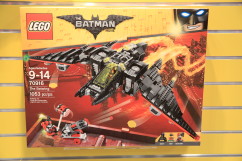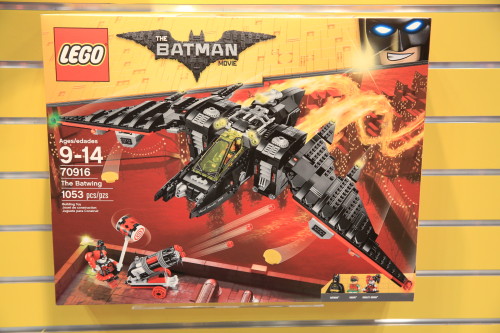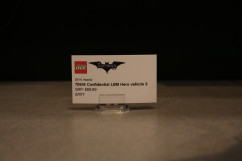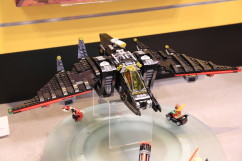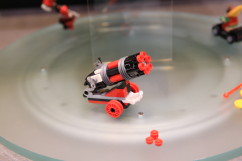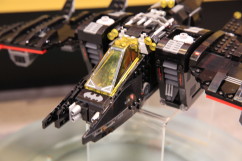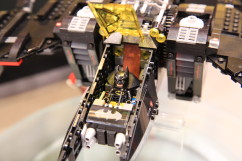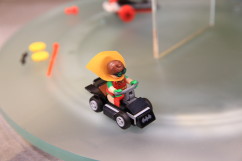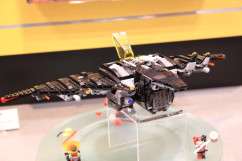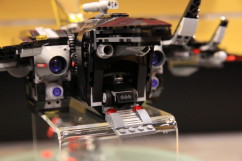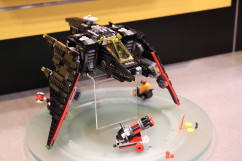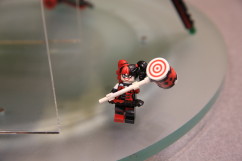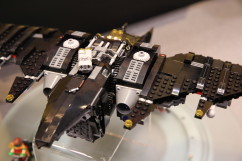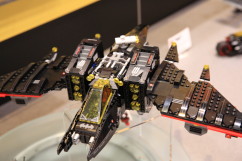 70915 Two-Face Double Demolition (SRP $59.99, 564 Pieces)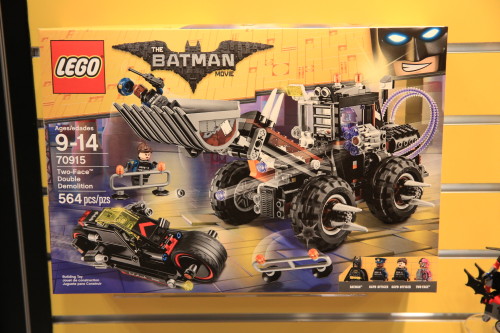 Two-Face was the biggest villain omission from the initial lineup, at least outside of his Arkham jumpsuit. Lando gets no respect. Also, the inside of the scoop may be the new champion for worst sticker placement in a set…
70914 Bane Toxic Truck Attack (SRP $49.99, 366 Pieces)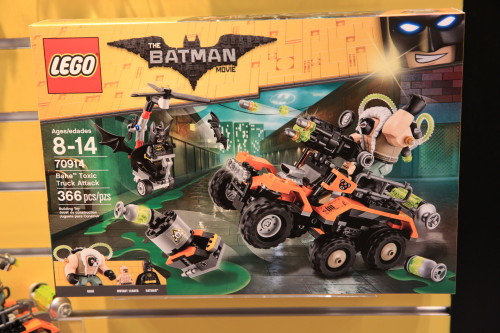 The villains not named Joker, Bane probably had the most lines (in that he had a couple), but they worked, given that they made fun of the Dark Knight Rises version very well while capturing the look of the comics. Bigfig Bane is a welcome addition to my rogues gallery…
70913 Scarecrow Fearful Face-Off (SRP $14.99, 141 Pieces)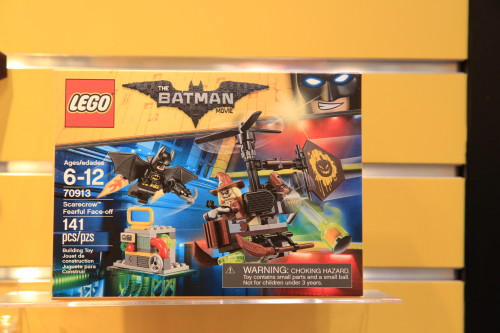 I wonder why Scarecrow is relegated to small sets in the movie stuff? He doesn't look that different from the Super Heroes Combine set at first glance, just a better color choice for the hat. Still, a few different things to like in the set, like getting those flag/wings in brown.