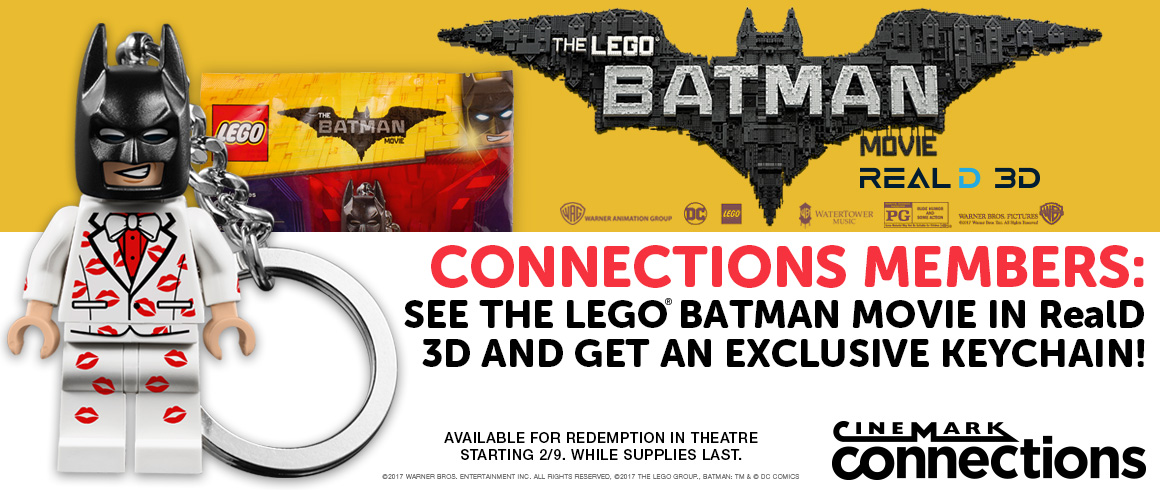 Gosh, I can't believe it's LEGO Batman Movie day already. If you're like me and haven't bought your tickets yet, you should be aware of a couple of promotions that are going in at various theater chains. The attractiveness of each offer runs the gamut in my opinion, so without further ado here they are from best to worst:
Cinemark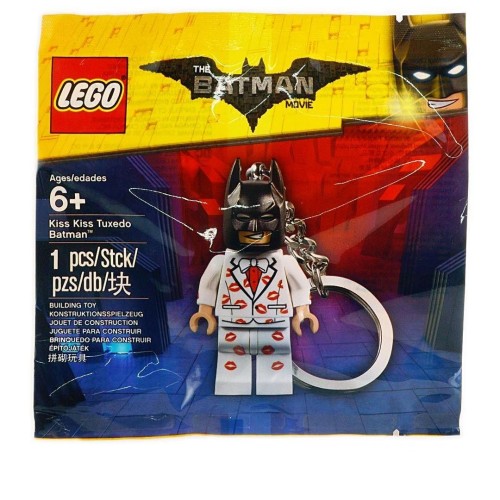 Kiss Kiss Tuxedo Batman: This here be a keychain but out of the three offers, is the best one in my opinion. So depending on your own individual predilection of keychains, this may be right up your alley. It's rare that LEGO would ever make a keychain that does not have a regular minifigure counterpart, but there's always a first for everything. With more sets coming out over the year, I'm hoping we will see regular minifig version of Kiss Kiss Tuxedo Batman, but right now this is the only way to get this figure. You need to be a Cinemark Connections member and purchase a ticket for a RealD 3D showing of the movie to get it. There's no end date for this promotion, it's a "while supplies last" kind of a thing, but I doubt supplies will last for very long.
AMC Theaters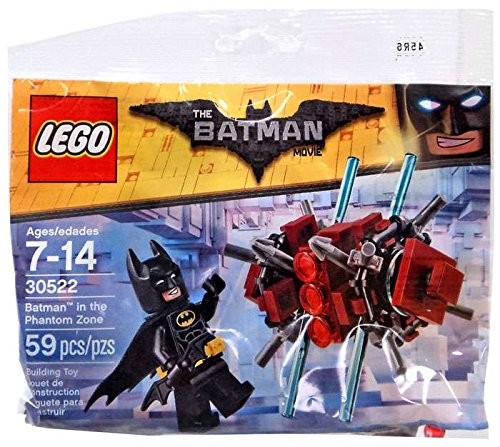 30522 Batman in the Phantom Zone: AMC is giving away a polybag set, 30522 Batman in the Phantom Zone. This isn't quite exclusive as the polybag is currently available at Target in the Valentine's seasonal section for $3.99. Like the Cinemark promotion, you'll need to purchase a ticket for a RealD 3D viewing to get it. Offer is valid until February 12th or while supplies last.
Regal Entertainment Group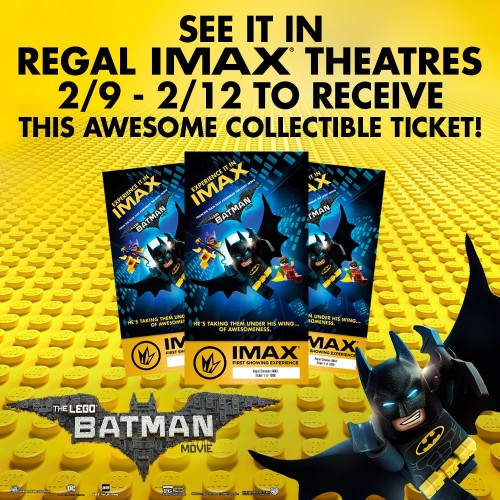 Collectible Movie Ticket: And finally, we have Regal Cinemas offering a collectible movie ticket if you watch the movie in IMAX. There are rumors of a poster giveaway as well but I can't seem to confirm that at this moment. I wouldn't want the poster anyway since I'd have to hold while watching the movie. Can't put it on the ground and risk having lie in a puddle of theater floor juice. And the ticket isn't really all that collectible. It would have been cool if you can get different images but if it's just the one of Batman then it's an easy pass. You'll need to purchase a ticket to an IMAX screening to get it and is valid until February 12th.
After writing this post, I may bypass the promotions altogether. There is a Regal theater two minutes away from my house that doesn't have IMAX and I don't feel like making the effort for any of the above. Convenience wins out this time but that being said, I can't wait to see it.