I thought I was done buying expensive Williams Sonoma stuff but I guess I was wrong. Williams Sonoma is now offering a series of special edition Star Wars Instant Pot Pressure Cookers. And just like that, my wallet is a little lighter.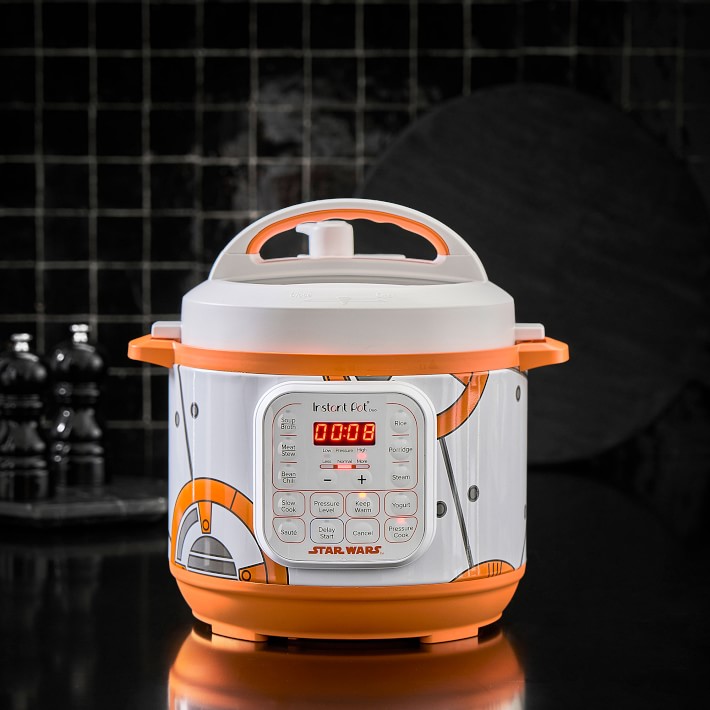 The smallest capacity one is the BB-8 Mini Instant Pot. Weighing in at just 3 quarts, it's appropriately sized for the character and perfect for the single man, woman, or hobbit-sized family.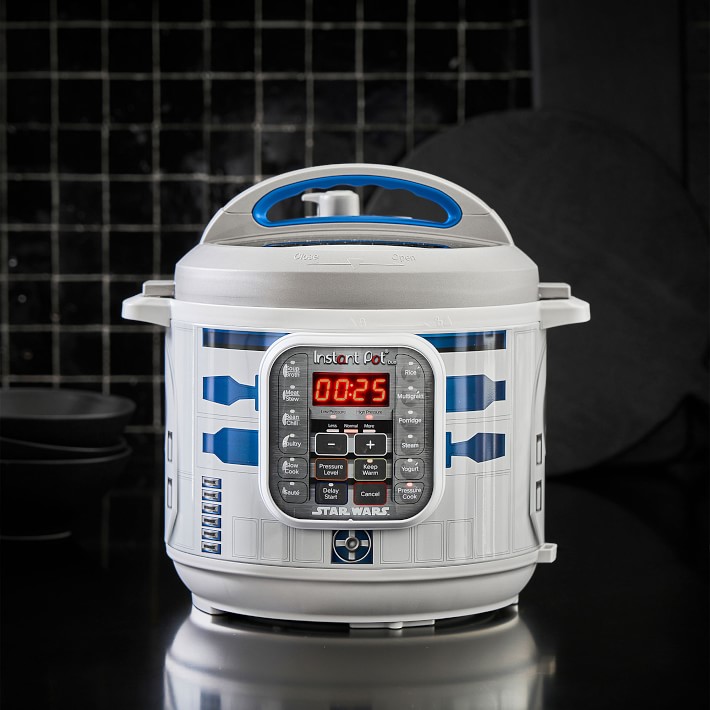 The R2-D2 Instant Pot Pressure Cooker comes in at 6 quarts, double the size of BB-8, and is honestly the best one out of the bunch because of its cylindrical shape. This is the one I got because it's the most awesomest.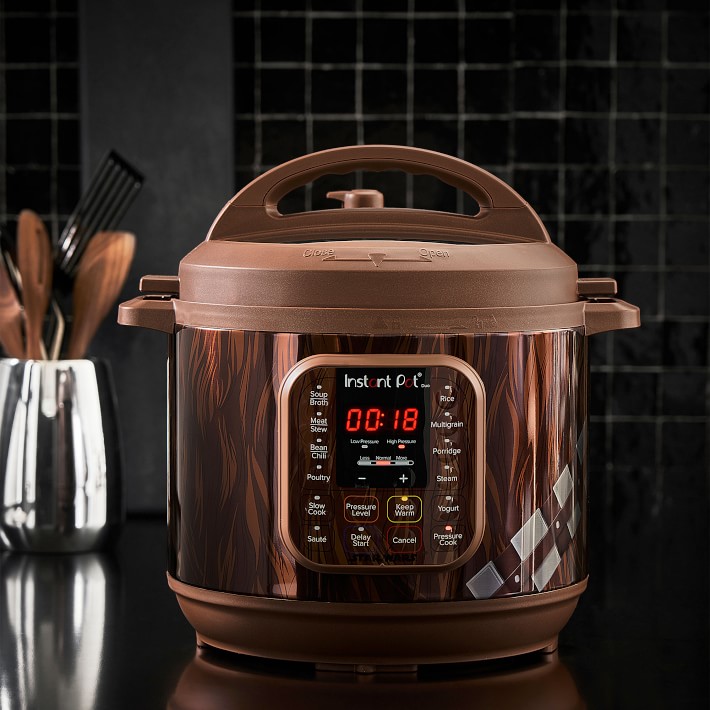 Chewie here is a hefty 8-quart capacity Instant Pot. It's the worst one though despite it's larger size. I mean, When I think of Chewie and cooking all I can think of is hair in my food.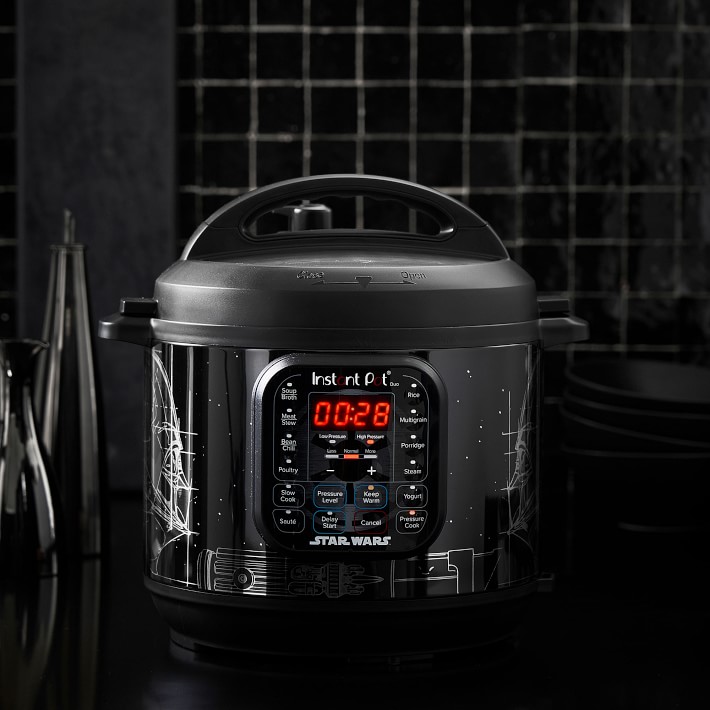 Bringing balance to force we have a pair of Dark Side Instant Pots: Darth Vader and Stormtrooper. They are both 6 quarts in capacity and feature profiles printed on the sides. I kinda wish they colored the control panal on the Vader pot to match those buttons on his chest. But that's a moot point because that's not the one I got.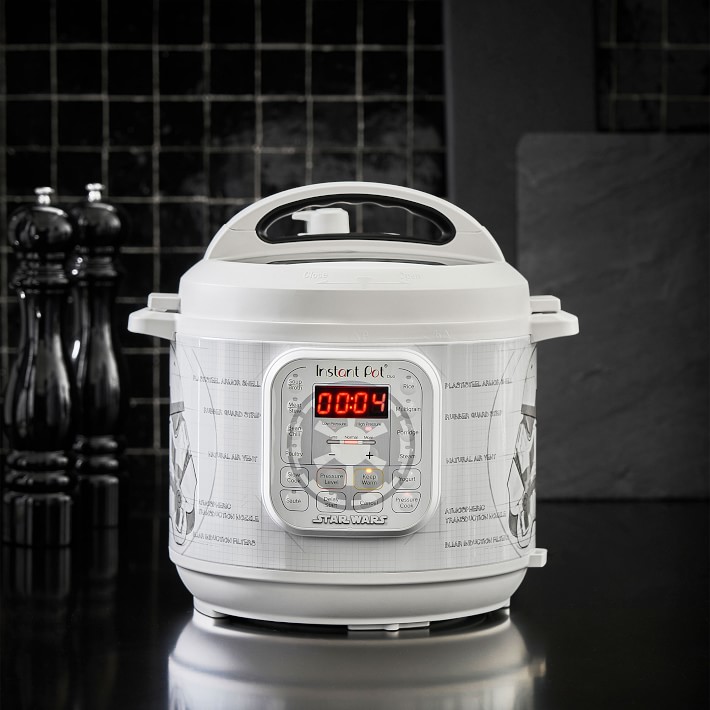 You may be asking yourself, "What can I use an Instant Pot Pressure Cooker for anyways?" 'Cause I had the exact same question. Here's exactly what you can use it for, taken from the product description:
Streamline meal prep with this special edition Instant Pot, starring the beloved Star Wars droid: R2-D2.
7 functions in a single pot: pressure cooker, slow cooker, rice cooker, steamer, sauté pan, yogurt maker and warmer.
13 smart built-in programs: Soup/Broth, Meat/Stew, Bean/Chili, Poultry, Slow Cook, Sauté, Rice, Multigrain, Porridge, Steam, Yogurt, Keep Warm, and Pressure Cook.
Large LED display is easy to read, so you can quickly check on cooking progress.
Delay start up to 24 hours ahead of time.
Pressure-cooker setting allows for up to 4 hours of cooking time.
Slow-cooker setting has 3 temperature levels and can be programmed to cook between 30 minutes and 20 hours at each level.
Sauté and browning settings have 3 temperature levels for simmering, browning and stir-frying.
Yogurt-making function heats milk for pasteurization and fermentation.
Keep Warm setting keeps food warm up to 10 hours – and can be manually adjusted to stay warm for almost 100 hours.
There you go. You'd either be a fool not to own of these or a normal person who has no need for an Instant Pot and doesn't succumb to marketing, merchandise, and FOMO.