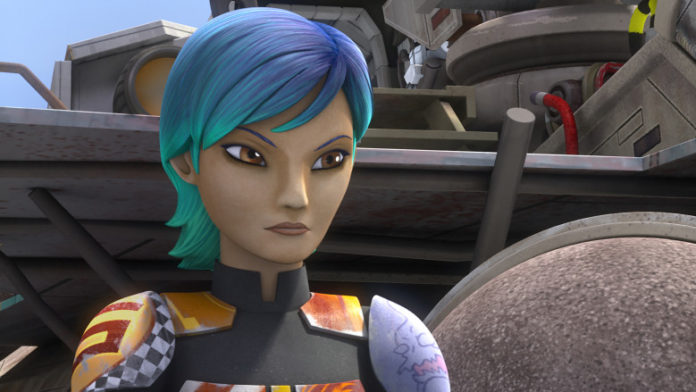 Disney may be "slowing down" on making Star Wars movies (which, honestly, is a good thing), but their continued march on television doesn't look to be stopping anytime soon with the next Filoni cartoon, Resistance, coming in less than a week and more details showing up about the upcoming live-action show.
Details are still pretty sparse, but he did post the overall plot on Instagram. In it, he gave a very generic plot beat and was careful to omit any identifying details on the main character except "Lone Gunfighter." It was already revealed that it'd be put between Jedi and TFA, but before the rise of the First Order (and therefore before Resistance).
I never cared for Boba Fett (mostly because his only real skill is "looking cool"… and because as the most feared bounty hunter in the galaxy he was taken out by a blind guy and C-3PO)… but some of the other Mandalorians we've seen have been very cool. In particular, Sabine Wren, out of Rebels, was a fantastic and fairly complex character that had a lot of open questions by the end of that series. There's a lot of potential ground to cover here, especially when you look that this is a way to bring in some of the good EU things back into canon (and continuing to discard all of the bad stuff it was mostly made of).
View this post on Instagram