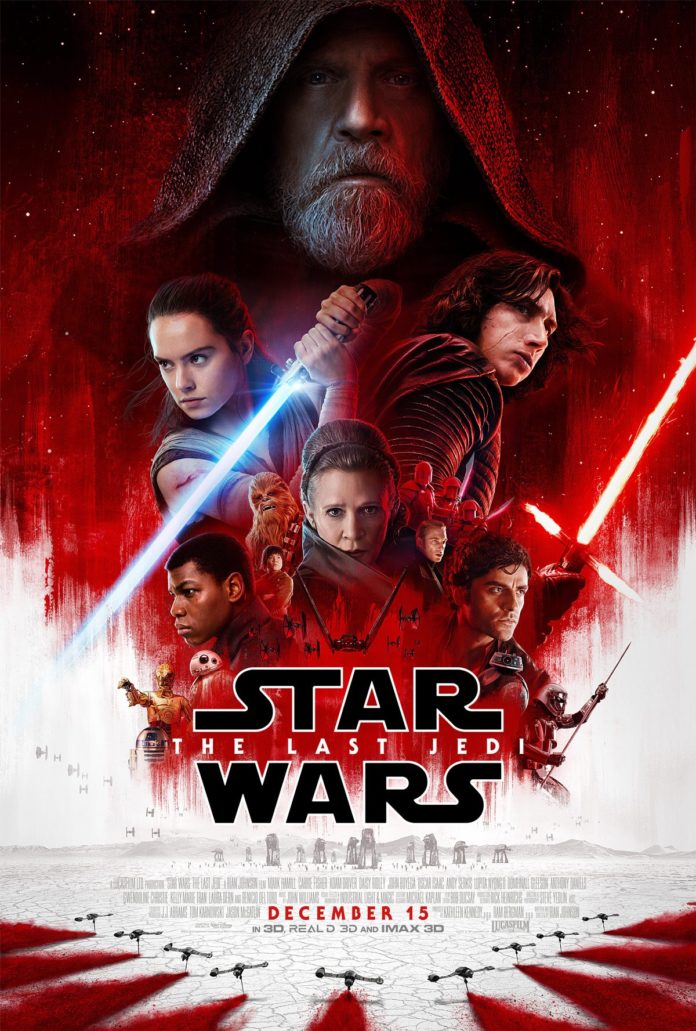 Who's excited? New theatrical poster, new trailer, and tickets going on sale all happened tonight.
I was out eating dinner with the family when I had a sudden urge to check my Atom Tickets app to see if tickets for The Last Jedi went on sale. Now I'm not saying I'm a Jedi or anything, or claiming that I felt a disturbance in the Force, as if a million nerds who were forced to watch a sporting event on TV all of sudden logged onto the internet to buy tickets. I just had a hunch. Honest. That's all. I swear I am not a Jedi, but, hey, if that's what you want to think because I just had a feeling that came out of the blue, telling me to try and buy tickets, then I certainly won't stop you.
The last The Last Jedi trailer below:
The Last Jedi opens in theaters on Thursday December 14th, 2017.
And btw, my mention of the Atom Tickets app wasn't a paid spot or anything. When my friends were struggling with AMC and Fandango, I managed to check out with the Atom app without a fuss, twice! Go check'em out.