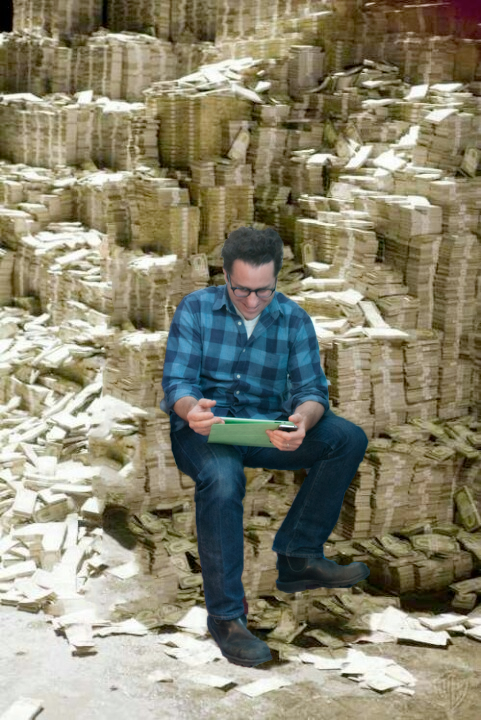 JJ Abrams reads on his iPad about TFA's record-breaking box office weekend
The Hollywood Reporter is reporting that the weekend's final box office tally for The Force Awakens will be somewhere in the neighborhood of $528 million worldwide and of that $247 million was earned domestically, breaking the record for biggest box office weekend of any movie. The previous record-holder was Jurassic World at $524.9 million worldwide and $208.8 million domestic. It should be noted that TFA worldwide number does not include China where the movie has not debuted yet (the film will open on January 9th) whereas JW's number does include that market. Had the movie opened in China during the same weekend that worldwide number would have been much higher. Of course, these numbers don't account for inflation, and if that were taken into account I'm pretty sure Gone With The Wind would still be number one.
I'll be seeing it a third time with my kids during the holiday break.
via THR