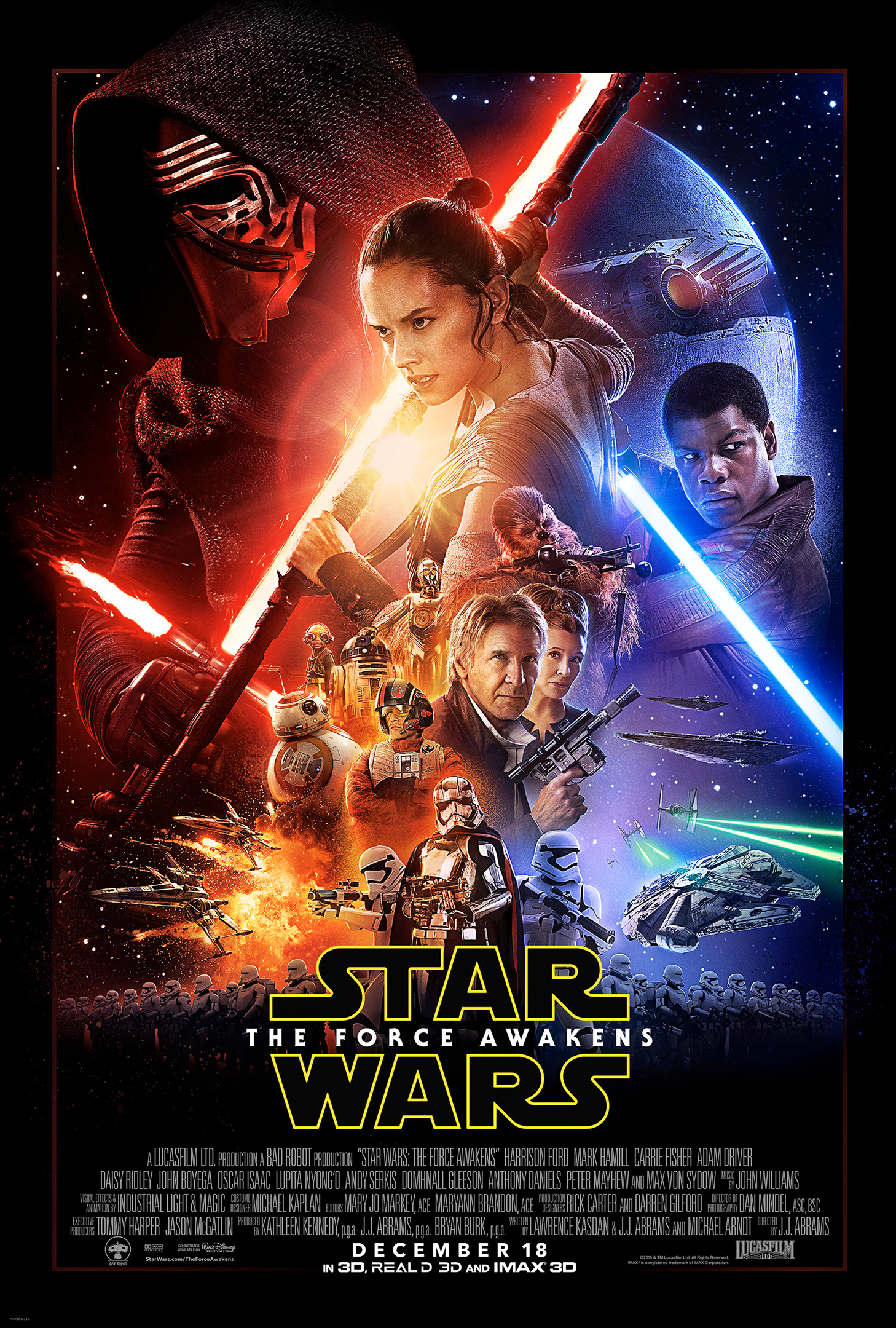 You know, I'm thinking there is simply going to be no way to avoid the spoilers for The Force Awakens, other than to acknowledge that they're only going to give us a certain level of spoilers and hide other stuff (like, say, all Marvel movies). We can't avoid them because these things are simply going to be plastered everywhere. With that in mind, we have the first "official" Force Awakens poster. That's not to be confused with all of the, I guess unofficial, posters that have been on display in theaters since this movie was first a gleam in some Disney producer's eye.
There's a whole lot to love in this movie, and more than a few mysteries, like the thing people are calling a planet destroyer in the upper right. I'd love to make some snarky comment like "where would JJ have ever gotten an idea for something like that?!" but honestly, I just don't think that'll end up being the case (and that joke is just too easy). We get Phasma with her troopers, which is awesome, R2-D2 obviously plotting to murder BB-8, and Leia standing behind Han to troll fans of the EU.
The bigger news, however, shared in some rather taunting twitter messages from John Boyega, is that the next (and presumably biggest before the release) trailer for The Force Awakens is coming during Monday Night Football tomorrow. Unfortunately, while I am a big American Football fan and an even bigger Star Wars nerd… I'm also a Dallas Cowboys fan and there is much uncertainty in me about that, as tomorrow's game is between the New York Giants and the Philadelphia Eagles. Once the trailer gets posted, we will most certainly have it posted up on here, saving all of us the punishment of watching those two teams play…
Oh, and there's a bigger version of the poster art as well, which I would love to see as a framed print. That's some nice nerdy wall art right there.