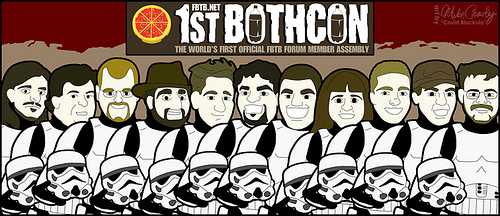 At BrickCon in 2008 FBTB held its first event, a small gathering of members and friends we called BothCon.
In 2011, we're planning something bigger in correlation with Legoland California Resort's Star Wars Days on June 18-19th. But we need your help brainstorming and providing feedback if we're going to pull off a successful FBTB mini-convention.
We're conducting a poll to gauge interest in and potential attendance for this special event. Your vote and feedback will help us determine if this idea has legs, or it's destined for the Death Star trash compactor.
Head to the forum here to vote in the poll, and join in the discussion about activities, locations, pros, cons, and everything in between.