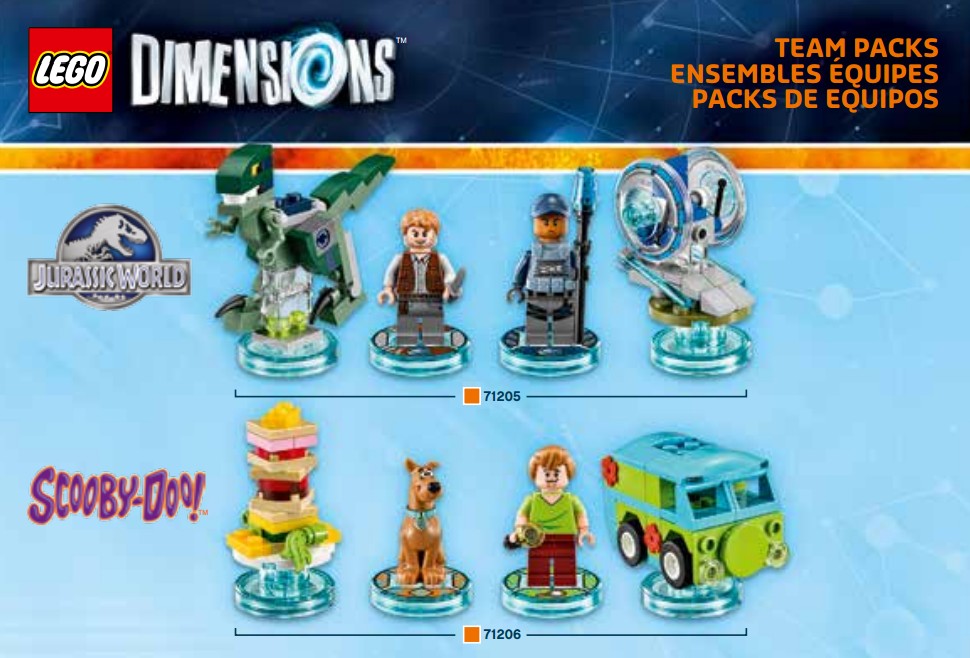 Well, that escalated quickly. Everyone analyzed the various shadows in the Dimensions reveal and guessed it was Portal and Doctor Who and who knows what else… but apparently someone screwed up and put the instructions up and they were noticed over on Brickset.
The Jurassic World set is especially exciting, since the Chris Pratt figure, since he's only available in overpriced sets (which I suppose describes the entire line). But, let's not kid ourselves, this is the pack that will sucker so many of us into this game: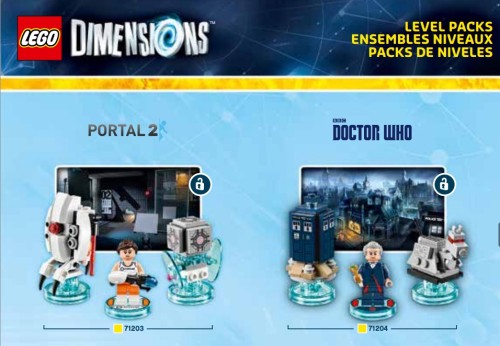 I am saddened by the lack of a cake, but a Turret and Companion Cube tiles and Chell and K-9 and the modern doctor I care for the least… SHUT UP AND TAKE MY MONEY!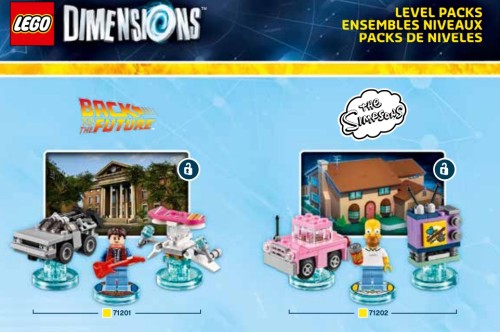 There's also a a Simpsons set with Homer and what I assume is a Buzz Cola can (because let's face it, that'd be both inapprops and awesome). Marty and a Hoverboard we already knew about, but still cool to see.
We also get images for the rest of the initial lineup, including a bunch of Ninjago, Chima, and Simpsons. Also the Wicked Witch of the West, because why not?