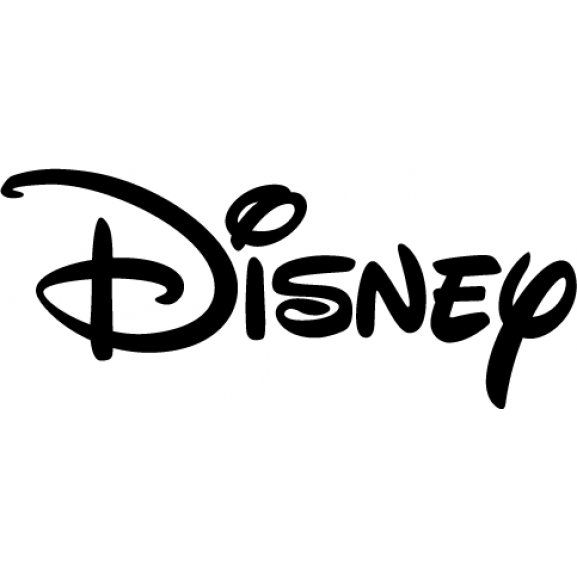 D23 happened this weekend and out of the hubbub came a slew of announcements for Marvel and Star Wars universes, for both the big and internet-enabled little screens. Not much in terms of consumable media, so you'll have to take some camera phone shots of slides.
Movies
Marvel
Black Widow (May 1, 2020)
BLACK WIDOW!!! Official D23 poster I had the honor of painting. She's very near & dear to me since it's the gazillionth time I've concept designed/painted her. What a cast & crew! #BlackWidow @MarvelStudios #ScarlettJohansson @Florence_Pugh @DavidKHarbour #RachelWeisz @DisneyD23 pic.twitter.com/fxMOI4fJ5R

— Andy Park (@andyparkart) August 25, 2019
They showed a trailer (which should be popping up on the Internet any day now) showing off David Harbour's character Red Guardian and Florence Pugh's Yelena Belova. I'm not super sure about how neccessary this movie is, but the least I can ask for is some long-deserved character development for Natasha.
Eternals (November 6, 2020)
Three new actors announced, including Game of Thrones' Kit Harington, Crazy Rich Asians' Gemma Chan, and Chernobyl's Barry Keoghan. Based on my limited knowledge of the Eternals, this could crash and burn pretty easily. It has basically every actor of note who hasn't found their way into the MCU yet. The director, Chloe Zhao, released The Rider in 2017, about a cowboy who gets in an accident. But, I guess if James Gunn can come from Super and Scooby-Doo, anything's possible with the power of the MCU.
Black Panther II (May 6, 2022)
Nothing special here except a finalized release date. Ryan Coogler is returning, and hopefully he'll get a bigger budget so the final battle doesn't look like a PS1 FMV.
Star Wars
The Rise of Skywalker (December 20, 2019)
And then we've got this. All of our favorite characters from the original Star Wars and then the other ones that they really want us to care about. I have no doubt that, like the previous two Sequel Trilogy movies, opinions will be split. Probably even between us on staff. We'll just have to wait to find out. At least the cinematography, as usual, remains gorgeous.
D+ Shows
Disney+ service goes live on November 12, 2019. Pricing starts at $6.99/month or $69.99 for a full year. There is a higher-tier package that includes Hulu-with-ads and ESPN Plus for $12.99. You can save a ton of money on a Disney+ subscription if you follow this article, but need to act fast.
Marvel
Buckle up, because Disney is putting all their chips on hoping superhero fatigue truly doesn't exist.
Falcon and the Winter Soldier
Sharon Charter (Emily VanCamp) will join Bucky and Falcon here. John Walker (Wyatt Russell) was also announced. It looks like the show will go less Endgame and more Captain America: The Winter Soldier, with Zemo returning and Bucky and Sam hunted by the U.S. Government. As soon as we get some footage, we'll post it here. I remain skeptical about these shows having the same quality as the movies, but, hey, they are made with Disney money.
WANDAVISION!!! Official D23 poster I had the honor of painting during the early concept phase of preproduction. This @DisneyPlus show is gonna be something totally fresh.. & weird! #ElizabethOlsen #PaulBettany @DisneyD23 #D23Expo #D23Expo2019 #Disney+ @MarvelStudios #WandaVision pic.twitter.com/VJU4p05Pmb

— Andy Park (@andyparkart) August 25, 2019
Touted as a weird version of The Dick Van Dyke Show, this show will focus on Scarlet Witch's struggles with Vision's death. Co-stars include Randall Park, who played Jimmy Woo in Ant-Man in the Wasp, and Kat Dennings', who played Darcy in Thor 1 and Thor 2: The Worst Thor Movie. They'll be joined by Kathryn Hahn and an adult version of Captain Marvel's Monica Rambeau.
Like with Black Widow, I'd sure love for SW to get some actual character development here aside from "I'm sad Vision's dead :/". Like, where's our Wandaquickvision (title pending) show? I feel like no one ever brought up her brother once he was dead.
And the D23 winner of the worst title graphic is…Loki. Sex Education's Kate Herron will direct all six episodes written by Harmonquest's Michael Waldron. It'll basically be Loki going around, time-traveling and screwing with people. I'd expect cameos.
Although not announced at D23 or even talked about, I don't think we ever mentioned the Hawkeye D+ series in the works. It'll star Jeremy Renner as he trains Kate Bishop to take over the Hawkeye mantle.
Or white Batman. This one could be interesting. Nothing solid announced, but Moon Knight's always been one of the more intriguing Marvel characters.
Same as Moon Knight, with no details discussed. I wonder how they're going to bring this into the MCU. "Oh, by the way, Hulk's always had a cousin". Especially now that he's permanently Hulk. It's going to make the whole blood transfusion plotline a little tricky.
And, probably the newest hero who gets her own show, we'll get a D+ show with Ms. Marvel. Considering how heavily a role Captain Marvel plays in the comics for Ms. Marvel, I wouldn't be surprised to see Brie Larson show up in this.
CAPTAIN PEGGY CARTER I LOVE YOU pic.twitter.com/ZrxZYfXrhL

— maddie ⎊ (@rogersndanvers) August 23, 2019
A series of animated shorts just asking "What If?" What if Peggy Carter had received the super soldier serum instead? What about Marvel Zombies? What if T'Challa had actually gotten the Power Stone on Morag, not Star Lord? These are all concepts discussed at D23. I'm serious.
Star Wars
Kathy Kennedy flashes this fun little graphic of all the #StarWars content available on Disney+ (with some holes). #D23 pic.twitter.com/nGtKD0jsm1

— Joanna Robinson (@jowrotethis) August 24, 2019
Don't let this graphic scare you, there's nothing new on here.
We got the trailer for The Mandalorian, which we posted earlier. Not one clue about the story, but it's got some great directors behind it, including Jon Favreau and What We Do in the Shadows' and Thor Raganarok's Taika Waititi.
And, Ewan's back.