We're coming up on the Christmas season, and today's set, 30573 Santa, being what it is, is purely coincidental.
Sponsorship
This week's set of reviews is sponsored by Brandon Griffith, one of the best LEGO artists I know. He works behind the scenes on the LEGO Masters show. He's done statues for Comic Con, live installations, and has appeared in numerous art shows. You can follow him on Instagram at @brandongriffithart. He's sponsored today's set, as well as the ones you'll see for the rest of this week. He donated a lot. Thanks, Brandon!
Want to sponsor a review? Send a pic to admin@fbtb.net or hit me up on discord of the polybag set you have that you want me to review. If selected, in exchange for the set you'll get a mention right here in the review post and a link to your website or social media account for the entire week. Nearly free advertising, so what's stopping you? And now onto the review.
One of the most unfortunate things about this set is that it is just not aesthetically pleasing. This isn't a Santa figure I would look forward to pulling out of my holiday stash to decorate the house with. There is nothing in recent memory that is the same scale and so it would sit on a shelf or a table or something other surface as a one-off.
The one thing that could have made me appreciate this set more is the toy train. But here the train is half built, lacking any wheels and actually built onto the workbench. I was spoiled by last week's Decorating the Tree set with its nifty train. I suppose LEGO being adverse to repeating the same build in separate sets (unless it's a Snowspeeder) is the reason why we don't get treated to the same thing here.
There is also a gift box, which feels like it doesn't really belong to ether Santa or the workbench. It feels like an afterthought just to augment the set in a small way.
Does It Suck or Does It Rock?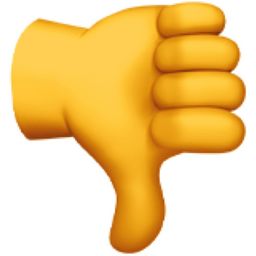 This set sucks! LOOSE THINGS strike again! And that just compounds the suckiness of this set by way of an unappealing Santa model. I'd much rather have a small vignette with an actual Santa minifigure building the same toy train. That would have flipped the thumb at least.
You Can Win This And Every Other Polybag I Review This Year
I'll be raffling every polybag I review this year in one big lot, all 260 sets (with the possibility of more). Each set will be individually stored in a ziploc baggie complete with the extra pieces, instructions, and the actual polybag bag it came in. The cost of a raffle ticket is just $1 USD and you can enter as many times as you want. Send a PayPal payment to paypal@fbtb.net for $1 USD for every ticket you want to purchase. DO NOT send one payment for multiple entries i.e. do not send one $5 USD payment for five tickets; five $1 USD payments must be made instead. Raffle is open to everyone in the world except where raffles are illegal. Be sure to put "POLYBAG RAFFLE" in the notes section of the payment in order to be entered successfully. Winner will be drawn sometime early January 2023 and contacted at the PayPal email address the payment was sent from to arrange for delivery. For a running list of all the sets that you can win, check this Google spreadsheet.