Now this is the kind of polybag I can get behind.
Sponsorship
This week's set of reviews is sponsored by my pal Ryan Wood. He sent me today's set as well as all the others for this week because that's what friends do. He didn't want to link to anything and said i could write anything I want in this space. And what I want to say is, or rather question, how big of a tv is too big?
Want to sponsor a review? Send a pic to admin@fbtb.net or hit me up on discord of the polybag set you have that you want me to review. If selected, in exchange for the set you'll get a mention right here in the review post and a link to your website or social media account for the entire week. Nearly free advertising, so what's stopping you? And now onto the review.
Today's set, 30510 90 Years of Cars, is fantastic! It hearkens back to the days when there were fewer specialized pieces and you really had to make do with what you had and *gasp* use your imagination.
You build four cars out of the bag and you can have all four of them built simultaneously. This isn't one of those 4-in-1 sets where you have to break it down to build another model featured on the cover of the bag.
First up is a hot rod. That engine in the front is probably the only really specialized piece in the entire set.
Next is a police car.
Third is a F1 car.
And finally you build a little microbus complete with an oversized surfboard on top to really take you back to the California surfing lifestyle.
The car designs are simple, stuff that you and I probably made when we were kids if you had these sort of basic elements. Honestly, there aren't enough of these kinds of sets in the product line. They do exist, but it's too easy to go with a themed set with a ton of specialized elements. Sometimes, the basics are the better choice. And with the selection of basic elements, you can break these down and build your own designs all the live long day.
Does It Suck or Does It Rock?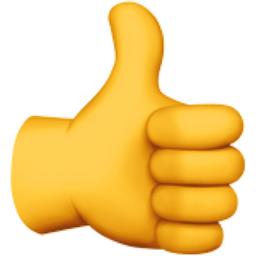 This set rocks! This set, with its retro look and feel packaging, really does provide that open-ended play. Consisting of basic elements, and wheels and axles galore, there's a near endless amount of models that can be built simultaneously.
You Can Win This And Every Other Polybag I Review This Year
I'll be raffling every polybag I review this year in one big lot, all 260 sets (with the possibility of more). Each set will be individually stored in a ziploc baggie complete with the extra pieces, instructions, and the actual polybag bag it came in. The cost of a raffle ticket is just $1 USD and you can enter as many times as you want. Send a PayPal payment to paypal@fbtb.net for $1 USD for every ticket you want to purchase. DO NOT send one payment for multiple entries i.e. do not send one $5 USD payment for five tickets; five $1 USD payments must be made instead. Raffle is open to everyone in the world except where raffles are illegal. Be sure to put "POLYBAG RAFFLE" in the notes section of the payment in order to be entered successfully. Winner will be drawn sometime early January 2023 and contacted at the PayPal email address the payment was sent from to arrange for delivery. For a running list of all the sets that you can win, check this Google spreadsheet.