There are a couple of neat things happening in today's set, 30577 Super Muscle Car, and there are a couple of bad things too.
First thing is the printed tile: black printed stripes on a flat silver 1×2 tile. Looking up this element on Bricklink, it's appeared in only two other sets. You can get three in a Toys'R'Us set from 2019 but it actually originated in the Aston Martin DB5 set from 2018.  You get 7 in that set. Here you only get one for the front grill of the car.
Another thing that I dig on the car is the way the front splitter is constructed. While the slope doesn't wrap around the front wheels, the cheese slopes create a nice rounded corner at this scale. I am NOT a fan of how there is a giant cap between the front splitter and the grille + headlights above, but the side effect of that gap is that the front splitter sits closer to the ground than the rest of the car. Not sure if this was intentional or a happy accident but it's neat so I can't hate on it too much.
At the other end of the car is where I find the last good thing about this set. The center mounted dual exhaust constructed by panels is neat. I do like the square look in a way that makes it quirky. 1×1 round plates with a hole in the center would have been a better, more realistic representation of an exhaust, but I'm okay with the squarish look.
The last thing I like about this is the ride height. I like a lowered suspension for aerodynamics and handling and it doesn't get lower than this.
The things I don't like? The spoiler is terrible. Big wings should be flat for proper downforce. Smaller lip spoilers can be set an angle.
This one can be angled flat but hangs too far out past the end of the car and should brought forward more. If you follow the picture on the bag and angle it, then you're car's just going to look weird.
The sides of the car slope inward, which is the wrong direction, before the side skirts jut outward. The red slope creates a ridge at the top of the car which is puzzling and does nothing to help aero.
Does It Suck or Does It Rock?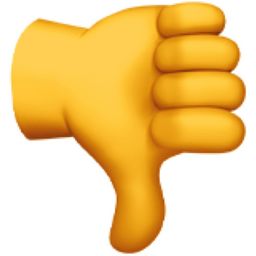 This set sucks! Overall it's just a weird looking sports car. The goods don't outweigh the bads.
Sponsorship
There's no sponsor this week, and with sponsorships lasting a whole week, you can get plenty of exposure for mere pennies. Pennies I say! Want to sponsor a review? Send me a message to admin@fbtb.net or hit me up on discord of the polybag set you have that you want me to review. If selected, in exchange for the set you'll get a mention right here in the review post and a link to your website or social media account or just about anything else.. Nearly free advertising, so what's stopping you?
You Can Win This And Every Other Polybag I Review This Year
I'll be raffling every polybag I review this year in one big lot, all 260 sets (with the possibility of more). Each set will be individually stored in a ziploc baggie complete with the extra pieces, instructions, and the actual polybag bag it came in. The cost of a raffle ticket is just $1 USD and you can enter as many times as you want. Send a PayPal payment to paypal@fbtb.net for $1 USD for every ticket you want to purchase. DO NOT send one payment for multiple entries i.e. do not send one $5 USD payment for five tickets; five $1 USD payments must be made instead. Raffle is open to everyone in the world except where raffles are illegal. Be sure to put "POLYBAG RAFFLE" in the notes section of the payment in order to be entered successfully. Winner will be drawn sometime early January 2023 and contacted at the PayPal email address the payment was sent from to arrange for delivery. For a running list of all the sets that you can win, check this Google spreadsheet.