Not a fan of today's polybag, 30294 The Cowler Dragon, cause its ugly and doesn't quite carry the same level of charm as the previous Ninjago mini dragon I reviewed, 30422 Kai's Mini Dragon.
There's some articulation on the dragon by way of every extremity attached to the main body be it a clip or a ball joing.
I was really disappointed to find out that the yellowish green elements were not, in fact, glow in the dark. But after finding out they were not, which may or may not have been discovered under my blanket with my phone flashlight, I realized that proper glow in the dark LEGO elements are actually whitish. But this is a missed opportunity to actually make this ugly dragon kind of bad ass. Glow in the dark elements would have definitely made me flip my judgement from a negative to a positive.
Ugly dragon aside, I do want to talk about the minifig a bit more. LEGO Star Wars fans have been pining for trans-blue ghost Jedi figures for about 200 years now and counting. Here's a minifig that has two body parts in a trans color: the head and the legs.
I've been told that one of the reasons why a completely transparent ABS minifigure can't be made is because of fragility. Mind you none of the people that have told me this ever worked for LEGO so that could all be speculation. I could possibly understand that maybe the way the arms attach to the torso are the points of failure. The amount of force needed to insert the arms into the holes on the torso could strain those holes. On the arm side, the socket might also suffer some damage. But I don't buy the argument that transparent elements are any more brittle than regular opaque ones. If you've found LEGO at a garage sale where the family had kids, chances are you've found torsos just torn apart and found without arms and even arms found without hands. Not sure what it is with kids that do that but I've seen more than my fair share of ripped-apart torsos. And those torsos and arms had all manners of fractures from the process.
Given this minifigure from the polybag, Ghost Warrior Cowler, we're 2/3rds of the way there. Give us our force ghost Jedi minifigures already.
Does It Suck or Does It Rock?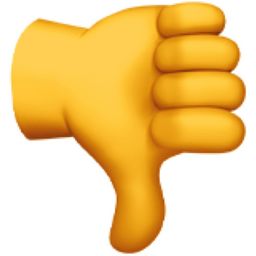 This set sucks! A rather not-great-looking dragon and a minifigure that teases the possibility of something greater are what you get in 30294 The Cowler Dragon.
You Can Win This And Every Other Polybag I Review This Year
I'll be raffling every polybag I review this year in one big lot, all 260 sets (with the possibility of more). Each set will be individually stored in a ziploc baggie complete with the extra pieces, instructions, and the actual polybag bag it came in. The cost of a raffle ticket is just $1 USD and you can enter as many times as you want. Send a PayPal payment to paypal@fbtb.net for $1 USD for every ticket you want to purchase. DO NOT send one payment for multiple entries i.e. do not send one $5 USD payment for five tickets; five $1 USD payments must be made insteavd. Raffle is open to everyone in the world except where raffles are illegal. Be sure to put "POLYBAG RAFFLE" in the notes section of the payment in order to be entered successfully. Winner will be drawn sometime early January 2023 and contacted at the PayPal email address the payment was sent from to arrange for delivery. For a running list of all the sets that you can win, check this Google spreadsheet.