I know it's after Easter, but LEGO sent me this polybag awhile ago and since I've done two days now of sponsored posts, I figured I can catch up. So here we are.
Sponsorship
This week's set of reviews is sponsored by The LEGO Group. They were kind enough to send over today's set as well as yesterday's 30434 Aston Martin Valkyrie AMR Pro and the  30589 Go-Kart Racer polybag the day before. Easter may be over,  but you can pick up the other two polybags right now. To get the 30434 Aston Martin Valkyrie AMR Pro polybag, spend $40 on any LEGO purchase and get it for free! If you buy $40 of City sets, you'll get the Go-Kart Racer set. Offers are good while supplies last or until June 19th. Perfect for Father's Day! Need some ideas on what LEGO sets to get? We broke down everything new that came out on June 1st in this post. You can still order now and get it in time for Father's Day.
Want to sponsor a review? Send a pic to admin@fbtb.net or hit me up on discord of the polybag set you have that you want me to review. If selected, in exchange for the set you'll get a mention right here in the review post and a link to your website or social media account for the entire week. Nearly free advertising, so what's stopping you? And now onto the review.
Ah, Easter. It wasn't until I had kids that I started to pay attention to the holiday. As far as I can tell it's just a candy-filled midway point between Halloweens. And there's painted eggs. And a rabbit. Which is what this polybag is all about.
The bunny is cute. It comes with a paintbrush, because it paints eggs, doncha know.
The back has absolutely nothing going on. I guess that white boat tile is supposed to be it's fluffy cottontail.
Not sure what the pink hips are about.
The egg is colorful. As far as brick-built LEGO eggs go, this is probably as good as it gets. I'm not a fan of the final model but I am a fan of the fact that it's built upside down.
It wasn't obvious to me until the very last step. Kinda neat but honestly I'd rather there have been a bunch of regular egg elements instead, even if they weren't colored.
One great thing about this polybag are the variety of colors you get in a variety of elements. Bright light yellow, light aqua, and medium azure are just a few of them. It may not be much but it's something.
Does It Suck or Does It Rock?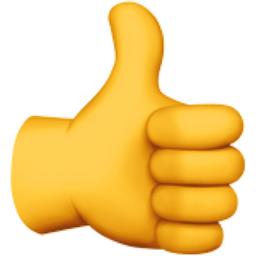 This set rocks! I'll be honest, I was all ready to thumbs down this thing but the bunny is too damn cute. The egg I can do without though.
You Can Win This And Every Other Polybag I Review This Year
I'll be raffling every polybag I review this year in one big lot, all 260 sets (with the possibility of more). Each set will be individually stored in a ziploc baggie complete with the extra pieces, instructions, and the actual polybag bag it came in. The cost of a raffle ticket is just $1 USD and you can enter as many times as you want. Send a PayPal payment to paypal@fbtb.net for $1 USD for every ticket you want to purchase. DO NOT send one payment for multiple entries i.e. do not send one $5 USD payment for five tickets; five $1 USD payments must be made insteavd. Raffle is open to everyone in the world except where raffles are illegal. Be sure to put "POLYBAG RAFFLE" in the notes section of the payment in order to be entered successfully. Winner will be drawn sometime early January 2023 and contacted at the PayPal email address the payment was sent from to arrange for delivery. For a running list of all the sets that you can win, check this Google spreadsheet.