LEGO has been really been hitting them out of the park this week. Today's set, 30594 Rock Monster Truck, continues that streak. Just look at her:
It's got everything a monster truck needs like big balloon tires and a roof-mounted array of giant lights.
The front guard is perfect, guarding a pair of headlights and the front grille.
The rear is pretty nondescript, just some grille tiles in the back. I'm rather surprised there's no colored transparent 1×1 plates or tiles for brake or reverse lights. From this angle you can see the square fenders like some Chevy truck models and just like the ones in real life, they are ugly. The 2×4 fender plate would have done wonders here.
Not much going on on the bottom.
While there is no exact match to a larger monster truck set that looks like this, there are officially licensed set of the Monster Jam monster trucks. So this could be like their little brother or something.
Get It At Target!
I should note that today's polybag as well as the ones from the past two days are available at Target right now. The review was not sponsored by Target (<== another affiliate link), but if you're a LEGO Minecraft fan, you should pick up a couple of these. One can't have too many turtles.
Does It Suck or Does It Rock?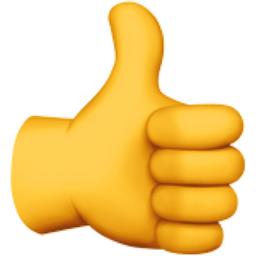 This set rocks! Just a fun toy and a nice representation of a monster truck. I took the family to a Monster Jam show a couple of years ago and had a blast. So I'm a bit nostalgic reviewing this set. But I'm pretty confident in saying that even without that, it's a nice set. It honestly looks like something that came out of the Brickmaster program.
Sponsorship
There's no sponsor this week, and with sponsorships lasting a whole week, you can get plenty of exposure for mere pennies. Pennies I say! Want to sponsor a review? Send me a message to admin@fbtb.net or hit me up on discord of the polybag set you have that you want me to review. If selected, in exchange for the set you'll get a mention right here in the review post and a link to your website or social media account or just about anything else.. Nearly free advertising, so what's stopping you?
You Can Win This And Every Other Polybag I Review This Year
I'll be raffling every polybag I review this year in one big lot, all 260 sets (with the possibility of more). Each set will be individually stored in a ziploc baggie complete with the extra pieces, instructions, and the actual polybag bag it came in. The cost of a raffle ticket is just $1 USD and you can enter as many times as you want. Send a PayPal payment to paypal@fbtb.net for $1 USD for every ticket you want to purchase. DO NOT send one payment for multiple entries i.e. do not send one $5 USD payment for five tickets; five $1 USD payments must be made instead. Raffle is open to everyone in the world except where raffles are illegal. Be sure to put "POLYBAG RAFFLE" in the notes section of the payment in order to be entered successfully. Winner will be drawn sometime early January 2023 and contacted at the PayPal email address the payment was sent from to arrange for delivery. For a running list of all the sets that you can win, check this Google spreadsheet.