Okay, I haven't smiled from a polybag build in a long time. Today's set, 30356 Hot Dog Stand, had me grinning though.
It's got a hot dog stand, a hot dog chef, and a trash can. The trash can is only there to beef up the set a bit. It could have easily not been included and the set would have been just fine.
The chef is nothing to write home about. 'Tis unique but that's not why we're here.
It's the cart. It's got a hot dog, a grilling area, and ketchup and mustard dispensers.
The two different sized wheels are a really nice touch, especially the big ones.
The other side has a mount for the umbrella. The hot dog on top of the umbrella is a nice touch, like a cherry on top, but instead of a cherry it's a hot dog.
But the real magic of this set is right here. There's a gear that rubs against the front wheels. And once you vroom-vroom the hot dog cart, the umbrella spins!
I totally love this gimmick.
Does It Suck or Does It Rock?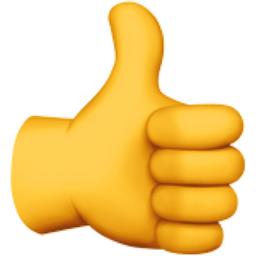 This set rocks! I love this set. The spinning umbrella is such a simple gimmick, it's pretty satisfying to just rock it back and forth and watch the hot dog atop the umbrella spin.
Sponsorship
There's no sponsor this week, and with sponsorships lasting a whole week, you can get plenty of exposure for mere pennies. Pennies I say! Want to sponsor a review? Send me a message to admin@fbtb.net or hit me up on discord of the polybag set you have that you want me to review. If selected, in exchange for the set you'll get a mention right here in the review post and a link to your website or social media account or just about anything else.. Nearly free advertising, so what's stopping you?
You Can Win This And Every Other Polybag I Review This Year
I'll be raffling every polybag I review this year in one big lot, all 260 sets (with the possibility of more). Each set will be individually stored in a ziploc baggie complete with the extra pieces, instructions, and the actual polybag bag it came in. The cost of a raffle ticket is just $1 USD and you can enter as many times as you want. Send a PayPal payment to paypal@fbtb.net for $1 USD for every ticket you want to purchase. DO NOT send one payment for multiple entries i.e. do not send one $5 USD payment for five tickets; five $1 USD payments must be made instead. Raffle is open to everyone in the world except where raffles are illegal. Be sure to put "POLYBAG RAFFLE" in the notes section of the payment in order to be entered successfully. Winner will be drawn sometime early January 2023 and contacted at the PayPal email address the payment was sent from to arrange for delivery. For a running list of all the sets that you can win, check this Google spreadsheet.