What a nice way to end the week.
Sponsorship
This week's set of polybag reviews is sponsored by The LEGO Group which sent yesterday's terrible 30495 AT-ST set. The set is a free GWP for the upcoming May the Fourth sale. Spend $40 on LEGO Star Wars set and you can add this polybag to your sorting bin. If you click on this link for LEGO.com and make a purchase, we'll get a few pennies that go towards paying for my unexpected car repair bill. As always, we thank you for your support..
Want to sponsor a review? Send a pic to admin@fbtb.net or hit me up on discord of the polybag set you have that you want me to review. If selected, in exchange for the set you'll get a mention right here in the review post and a link to your website or social media account for the entire week. Nearly free advertising, so what's stopping you? And now onto the review.
The Mini Sopwith Camel is a mini version of the Sopwith Camel set, 10226. These days with my…. I don't know what you'd call it, relationship, maybe? With my relationship with LEGO as a hobby the way it is, mini sets like this one are my cup of tea. I get a sampling of a big huge expensive set without the same level of expense. Of course, there is always the chance the mini could suck like yesterday's AT-ST set but I'd wager that the set that it's based also sucks.
Thankfully, that is not the case with today's set, 40049 Mini Sopwith Camel. It looks like a fair representation of the bigger set. I say looks because I can only base that opinion on pictures of 10226 since I never got it. Even so, without doing a comparison, the mini bi-plane model is nicely done.
The upper wing is set one stud forward from the bottom, mimicking the offset orientation found in source material.
The rear tail fin is constructed with colored plates and cheese slopes to recreate the red, white, and blue striping. The orientation is all wrong though, being horizontal stripes in stead of vertical. Building it in the correct orientation may not be possible while keeping it stable and sturdy. It may need to be SNOTted on but again, it may not be a stable enough connection to pass even the most basic play test. I'm okay with the horizontal stripes though.
The two British roundels on the top are built with LEGO elements. A printed or stickered element would have streamlined it and may have made it look better, but the brick-built solution is charming in a cartoony way. The layering of plates and dishes mimics the horizontal stripes in the tail which is kind of serendipitous.
Overall, it's a nice looking model that's begging to be picked up and swooshed around.
Does It Suck or Does It Rock?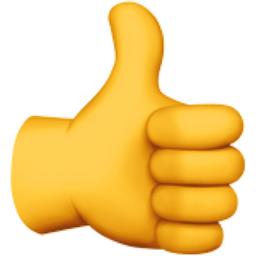 This set rocks! It's a great mini representation of 10226 Sopwith Camel. It's one of those rare perfect sets that would probably remain built forever in anyone's collection.
You Can Win This And Every Other Polybag I Review This Year
I'll be raffling every polybag I review this year in one big lot, all 260 sets (with the possibility of more). Each set will be individually stored in a ziploc baggie complete with the extra pieces, instructions, and the actual polybag bag it came in. The cost of a raffle ticket is just $1 USD and you can enter as many times as you want. Send a PayPal payment to paypal@fbtb.net for $1 USD for every ticket you want to purchase. DO NOT send one payment for multiple entries i.e. do not send one $5 USD payment for five tickets; five $1 USD payments must be made instead. Raffle is open to everyone in the world except where raffles are illegal. Be sure to put "POLYBAG RAFFLE" in the notes section of the payment in order to be entered successfully. Winner will be drawn sometime early January 2023 and contacted at the PayPal email address the payment was sent from to arrange for delivery. For a running list of all the sets that you can win, check this Google spreadsheet.