I always saw Galaxy Squad as LEGO's rendition of Starship Troopers. Such a fun theme. And today's polybag, 30230 Mini Mech, is one of those slice-o-life kind of sets. I can imagine someone buying a bunch of these guys as front line cannon fodder because they would totally be used for that.
This orange Galaxy Squad member is a named character, Jack Fireblade.
Not unique to this set, but there's gotta be, like, grunts that need uniforms right? Right, so army building with orange guys from this polybag is the way to go.
He's got a double-sided head which is interesting in that one side is a facial expression and the other has a printed breathing apparatus instead of a second facial expression.
The mini mech is a fairly simple affair. It's a four-legged ride in primarily white and orange colors.
The legs can be articulated and posed thanks to the clear 2×2 round brick that serves as the 'invisible' base. The chair swivels on a 2×2 turntable. An unnecessary feature but it does add slightly more play value.
A set of 2×2 cones act as the mech's weapons systems mounted on the back of the seat.
Does It Suck or Does It Rock?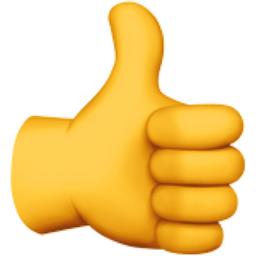 This set rocks! Like I said having a bunch of these take on a big alien bug machine wouldn't seem out of place for the theme and is almost begging to be done. Well, was almost begging to be done, because this theme is almost a decade old at this point and something like that would be much harder to do. Anyways, it's a nice little set that complements the theme nicely.
Sponsorship
There's no sponsor this week, and with sponsorships lasting a whole week, you can get plenty of exposure for mere pennies. Pennies I say! Want to sponsor a review? Send me a message to admin@fbtb.net or hit me up on discord of the polybag set you have that you want me to review. If selected, in exchange for the set you'll get a mention right here in the review post and a link to your website or social media account or just about anything else.. Nearly free advertising, so what's stopping you?
You Can Win This And Every Other Polybag I Review This Year
I'll be raffling every polybag I review this year in one big lot, all 260 sets (with the possibility of more). Each set will be individually stored in a ziploc baggie complete with the extra pieces, instructions, and the actual polybag bag it came in. The cost of a raffle ticket is just $1 USD and you can enter as many times as you want. Send a PayPal payment to paypal@fbtb.net for $1 USD for every ticket you want to purchase. DO NOT send one payment for multiple entries i.e. do not send one $5 USD payment for five tickets; five $1 USD payments must be made instead. Raffle is open to everyone in the world except where raffles are illegal. Be sure to put "POLYBAG RAFFLE" in the notes section of the payment in order to be entered successfully. Winner will be drawn sometime early January 2023 and contacted at the PayPal email address the payment was sent from to arrange for delivery. For a running list of all the sets that you can win, check this Google spreadsheet.