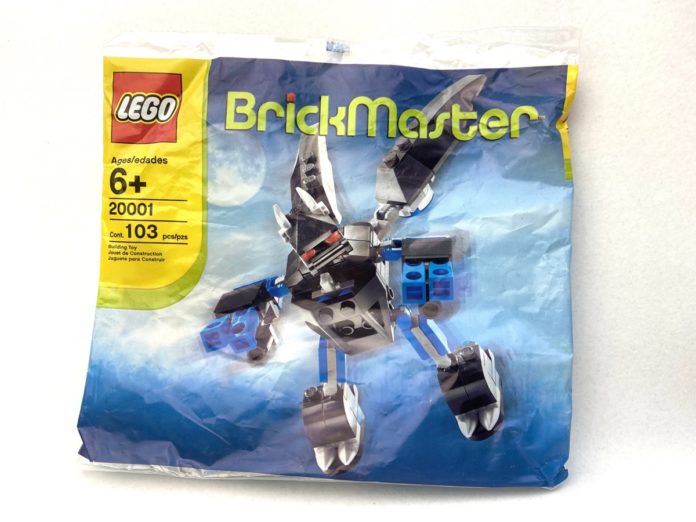 Terrible sets like today's set, 20001 Batbot, are really challenging to write about.
Sponsorship
This week's set of reviews is sponsored by The LEGO Group. They sponsored Tuesday's set, 30416 Market Stall, which was a promo from earlier this year but I'm just now getting around to posting about it. Right now you can get 40530 Jane Goodall Tribute set, a $22.99 value, for free with a $120 purchase in LEGO sets. This offer is valid until March 15th or while supplies last. With the March wave having just come out, there's bound to be a few things you can get to help meet that threshold. Check out our New Sets for March 2022 post for some ideas. FBTB has an affiliate relationship with LEGO.com. Click through any of the links in this post that go to LEGO.com, make a purchase, and FBTB will earn a few pennies. As always, we thank you for your support.
Want to sponsor a review? Send me a message to admin@fbtb.net or hit me up on discord of the polybag set you have that you want me to review. If selected, in exchange for the set you'll get a mention right here in the review post and a link to your website or social media account or just about anything else.. Nearly free advertising, so what's stopping you?
Maybe I'm just hitting a wall of some sort. Burnout maybe. But I'm looking at this set and it just feels like the task of writing something about it is monumental in scope. Because it sucks. Bad design just sucks the life out of me.
The hands suck. This set came out 2008 and this was the best they could do? Minifigs for legs? Okay maybe at the time with the available parts, this was the best they could do but it still sucks. Bending the legs to articulate the "fingers" runs the risk of having the whole thing pop off the plate they are attached to. Closing the fingers doesn't really make a fist. It just has awkward proportions.
The "arms" that the hands are attached to suck. It's not really an arm, it's more like a hand attached to the shoulder.
The legs suck. Batbot can do the splits sideways and that's about it. Again, this is mostly due to the parts available at the time. The small ball joint we all know and love wouldn't be made for another 5 years at least. So the best that can be done are click hinges. And because Batbot is so small, the smallest plates with click hinges are used, which is 1×2, which is the length of the whole leg minus the feet. So it's understandable that there are no knees, and that the legs can only bend in one direction. But it still sucks.
The head sucks. Batbot looks like its ready for the gridiron. That bottom plate with the bar looks looks like the mouth guard of a football helmet.
The "wings" on the back suck. They are attached by, yep, you guessed it, click hinges. And the picture on the polybag and the instructions would have you angle them a bit but that idea sucks because it makes the whole thing back heavy and very prone to tipping over. So really the best way to position them is vertically and forego the cool flared out look.
And the last thing that sucks it the waist. This particular point of connection attaching the upper torso to the hips and legs is very weak and fell apart multiple times while trying to pose Batbot.
Does It Suck or Does It Rock?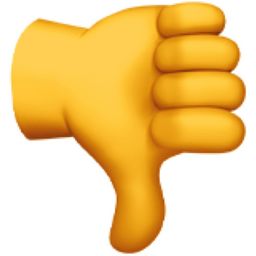 This set sucks! Some of the shortcomings could be chalked up to the parts palette circa 2008, and also because 20001 Batbat was the first real Brickmaster set to come out when the subscription started to include sets. But it still sucks.
You Can Win This And Every Other Polybag I Review This Year
I'll be raffling every polybag I review this year in one big lot, all 260 sets (with the possibility of more). Each set will be individually stored in a ziploc baggie complete with the extra pieces, instructions, and the actual polybag bag it came in. The cost of a raffle ticket is just $1 USD and you can enter as many times as you want. Send a PayPal payment to paypal@fbtb.net for $1 USD for every ticket you want to purchase. DO NOT send one payment for multiple entries i.e. do not send one $5 USD payment for five tickets; five $1 USD payments must be made instead. Raffle is open to everyone in the world except where raffles are illegal. Be sure to put "POLYBAG RAFFLE" in the notes section of the payment in order to be entered successfully. Winner will be drawn sometime early January 2023 and contacted at the PayPal email address the payment was sent from to arrange for delivery. For a running list of all the sets that you can win, check this Google spreadsheet.