Today's set comes from a short-lived theme Monster Fighters, 30201 Ghost.
Sponsorship
This week's set of reviews is sponsored by The LEGO Group. They sponsored yesterday's set, 30416 Market Stall, which was a promo from earlier this year but I'm just now getting around to posting about it. Right now you can get 40530 Jane Goodall Tribute set, a $22.99 value, for free with a $120 purchase in LEGO sets. This offer is valid until March 15th or while supplies last. With the March wave having just come out, there's bound to be a few things you can get to help meet that threshold. Check out our New Sets for March 2022 post for some ideas. FBTB has an affiliate relationship with LEGO.com. Click through any of the links in this post that go to LEGO.com, make a purchase, and FBTB will earn a few pennies. As always, we thank you for your support.
Want to sponsor a review? Send me a message to admin@fbtb.net or hit me up on discord of the polybag set you have that you want me to review. If selected, in exchange for the set you'll get a mention right here in the review post and a link to your website or social media account or just about anything else.. Nearly free advertising, so what's stopping you?
I didn't collect the Monster Fighters theme. I kind of wanted the D2C Haunted House set though, but by the time I got around to deciding to buy it, it was retired and the aftermarket price shot through the roof. Anyways, I didn't collect any of the sets except for this polybag and one other, but I can surmise from the theme name there are people who fight monsters. No such thing is happening here though but that's okay, we're only here for one thing only and that's the Ghost.
This particular Ghost has a ball and chain. It's attached to a 1×2 brick that's subbing in for a pair of minifig legs.
That package together makes it unique, but the actual Ghost shroud element isn't unique. That being said, this was by far the cheapest way to get it making amassing multiples of these polybags understandable.
The shroud also glows in the dark bringing a nice visual element to any night time layout.
The other half of this build is nothing to sneeze at either. The grandfather clock is simple and pretty well done. I'm not a huge fan of the way the clock face juts out from the frame of the clock.
And it's only done that way so that the clock pendulum sat neatly under the face and not in front of it. The back of the clock is only 1-stud deep. The clock could have been made larger to look proper with an inset clock face but what we ended up getting is passable.
One nice detail I want to call out is the fact that the grandfather clock has feet. They aren't much, just four 1×1 round studs. But the designer could have easily not included them and just have the thing sit on its 2×4 plate base and I don't think anyone would have thought any differently about it. So yeah, the feet? A nice touch.
Does It Suck or Does It Rock?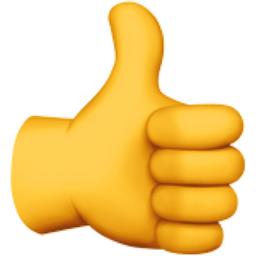 This set rocks! If you got more than one polybag, you shouldn't have a problem mashing up some of the extra brown pieces to make a bigger, nicer grandfather clock, but that's not why you'd want to get this set. The real star is the Ghost and this polybag was the cheapest way to get it. Even if you got only one, these can fit inside the Haunted House set, or any other large building set, with ease.
You Can Win This And Every Other Polybag I Review This Year
I'll be raffling every polybag I review this year in one big lot, all 260 sets (with the possibility of more). Each set will be individually stored in a ziploc baggie complete with the extra pieces, instructions, and the actual polybag bag it came in. The cost of a raffle ticket is just $1 USD and you can enter as many times as you want. Send a PayPal payment to paypal@fbtb.net for $1 USD for every ticket you want to purchase. DO NOT send one payment for multiple entries i.e. do not send one $5 USD payment for five tickets; five $1 USD payments must be made instead. Raffle is open to everyone in the world except where raffles are illegal. Be sure to put "POLYBAG RAFFLE" in the notes section of the payment in order to be entered successfully. Winner will be drawn sometime early January 2023 and contacted at the PayPal email address the payment was sent from to arrange for delivery. For a running list of all the sets that you can win, check this Google spreadsheet.