Even on a holiday, the poybag review train keeps on trucking.
Today's polybag, 30085 Jumping Snakes, was another one of the newspaper voucher free sets from the UK just like last week's adorable LEGO Pharoah's 30090 Quest set, Desert Glider. It was later available in the U.S. at some point so if you lived in the states and was into Ninjago around that time, you probably could have picked this set up fairly easily and cheaply.
Not that you'd have any reason to seek this out other than it being free in the UK. While the aforementioned Desert Glider was just a fun little set, I can't really say the same for Jumping Snakes.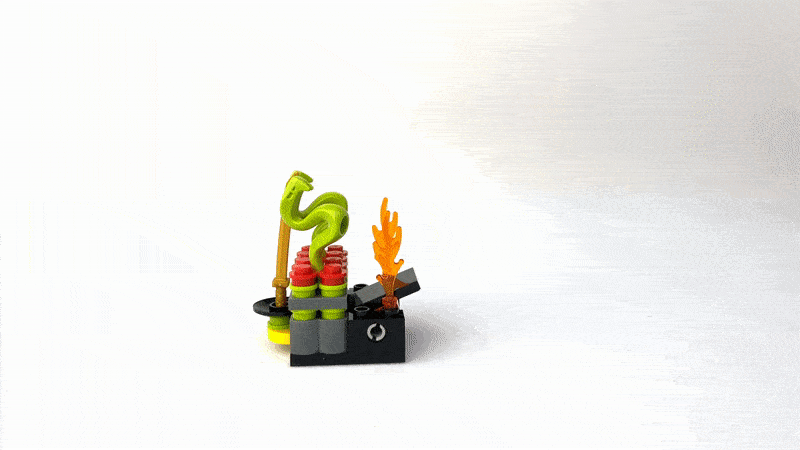 The gimmick here is that there is a lever that when tapped on, should launch some snakes at Jay ZX. If you tap hard enough it does work, but the snakes just go up and out in random directions, certainly not in anyway that can be aimed at Jay ZX. The package has him dodging this snake trap Indiana Jones style to get to the sacred sword but there's very little of that happening.
The biggest takeaway for me though, is how the whole thing even works. It uses a 2×4 Technic plate. This plate has holes between the studs. Two additional layers of 1×1 round plates are added on top and there is just enough clearance between the round plates for the tail of the snake to go in between them all the through the holes in the Technic plate. Below that is the simple lever used to launch the snakes up from the bottom.
The Jay ZX minifigure isn't unique to this set. He was only available in one other set though, so if you're only into getting the minifigs, this would have been a cheap and easy way to get it. The cowl is very Power Rangers and the overall detailing of the actual minifig is pretty nice. Despite that though, I'm not into Ninjago, so looking at this set as a whole, it doesn't really move the needle for me.
Does It Suck or Does It Rock?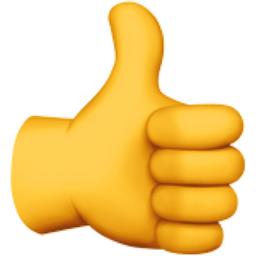 This set rocks! So while the actual action feature of 30085 Jumping Snakes fails to put Jay ZX in any sort of danger, being able to launch the snakes at all was a bit of an achievement. The geometry lesson was a neat thing to discover. I'm teetering on my rating here but will have to lean towards a thumbs up. I normally would have given such an un-exciting set a thumbs down, but I can't deny that it did teach me something and that, in my book, is enough to be worth the cost of the set.
Sponsorship
There's no sponsor this week, and with sponsorships lasting a whole week, you can get plenty of exposure for mere pennies. Pennies I say! Want to sponsor a review? Send me a message to admin@fbtb.net or hit me up on discord of the polybag set you have that you want me to review. If selected, in exchange for the set you'll get a mention right here in the review post and a link to your website or social media account or just about anything else.. Nearly free advertising, so what's stopping you?
You Can Win This And Every Other Polybag I Review This Year
I'll be raffling every polybag I review this year in one big lot, all 260 sets (with the possibility of more). Each set will be individually stored in a ziploc baggie complete with the extra pieces, instructions, and the actual polybag bag it came in. The cost of a raffle ticket is just $1 USD and you can enter as many times as you want. Send a PayPal payment to paypal@fbtb.net for $1 USD for every ticket you want to purchase. DO NOT send one payment for multiple entries i.e. do not send one $5 USD payment for five tickets; five $1 USD payments must be made instead. Raffle is open to everyone in the world except where raffles are illegal. Be sure to put "POLYBAG RAFFLE" in the notes section of the payment in order to be entered successfully. Winner will be drawn sometime early January 2023 and contacted at the PayPal email address the payment was sent from to arrange for delivery. For a running list of all the sets that you can win, check this Google spreadsheet.