I know next to nothing about the Elves theme. I never bought a single set except this polybag, 30375 Sira's Adventurous Airglider. All i can presume about LEGO Elves is that it is a fantasy version of Friends.
It has minidolls but dressed in fantasy / Legend of Zelda / LARPer garb. This here is Sira Copperbranch Sky Captain. I looked her up on Bricklink and that is her full name. She is not unique to this set making the value of the polybag go down some.
Her hair element is still the same rubbery material that adorn the heads of minidolls in LEGO Friends, but these have pointed ears sticking out to differentiate it from the non-Elves variety. She also comes with a printed map tile. This must be the adventure she's going out on in her adventurous airglider.
The airglider basically looks like a flying boat. Take the wings off and it really does look like a boat. The wings are attached to grass stems to really drive the point home that Elves are a woodland creature, so of course everything they have or make has to be interwined with nature, right?
The flying boat adventurous airglider comes equipped with a Viktor Benes Raspbettery Butter Cookie and a pair binoculars.
Sira sits and is secured down by the all minidolls are attached to their vehicles: by way of a panel with a center divider. It's not the most secure connection she can become dislodged from the airglider pretty easily, bringing its swoosh factor down a considerable degree. It's not so much a fault of the set, but a fault of the minidolls design.
I do wonder where the wings come from though. Were they clipped from an actual dragon? I have to assume so because there are dragons in the art work that's on the bag. Maybe this is one of those LEGO themes where the regular people encroach upon certain area and exploit it for its natural resources, like dragons for their wings. It wouldn't be the first time *cough*Power Miners*cough*.
So what have we learned about Elves? They are cosplaying LARPers of the Friends world that dismember baby dragons for their magical wings to make their rinky-dink boats fly. No wonder this theme didn't last long!
Does It Suck or Does It Rock?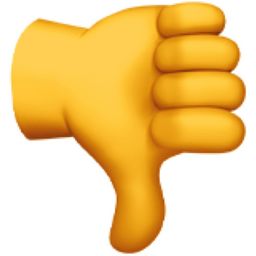 This set sucks! I'm not one for theriocide but that's exactly what this polybag is promoting. Of course, I could be wrong and that there is a completely different take on what LEGO Elves was all about. This theme died off four years ago (probaby ran out of baby dragons to kill) so I guess we'll never know the truth now.
Yeah, bad jokes aside, this thing isn't really doing anything for me. Polybags can serve as a sample to the larger theme, like an hors d'oeuvre, but I'm not liking what's here. Including a baby dragon would have done wonders but we are not so lucky.
Sponsorship
There's no sponsor this week, and with sponsorships lasting a whole week, you can get plenty of exposure for mere pennies. Pennies I say! Want to sponsor a review? Send me a message to admin@fbtb.net or hit me up on discord of the polybag set you have that you want me to review. If selected, in exchange for the set you'll get a mention right here in the review post and a link to your website or social media account or just about anything else.. Nearly free advertising, so what's stopping you?
You Can Win This And Every Other Polybag I Review This Year
I'll be raffling every polybag I review this year in one big lot, all 260 sets (with the possibility of more). Each set will be individually stored in a ziploc baggie complete with the extra pieces, instructions, and the actual polybag bag it came in. The cost of a raffle ticket is just $1 USD and you can enter as many times as you want. Send a PayPal payment to paypal@fbtb.net for $1 USD for every ticket you want to purchase. DO NOT send one payment for multiple entries i.e. do not send one $5 USD payment for five tickets; five $1 USD payments must be made instead. Raffle is open to everyone in the world except where raffles are illegal. Be sure to put "POLYBAG RAFFLE" in the notes section of the payment in order to be entered successfully. Winner will be drawn sometime early January 2023 and contacted at the PayPal email address the payment was sent from to arrange for delivery. For a running list of all the sets that you can win, check this Google spreadsheet.