Alright, today's polybag is the holiday-themed 40434 Reindeer. This is my second LEGO Creator animal polybag and I think I'm beginning to understand the design approaches for these things.
I think ultimately the set designer is going for looks first and every other consideration are all tied at a distant second place. There's gonna be some weirdness. The German Shepherd set just looked off. The Reindeer is no exception. If you look closely,  you can pick out the flaws pretty easily. Like, how it looks like it's missing its mouth, and how the nose…
is an upside down tail.
And its legs bend unnaturally.
This is the most frustrating part for me. I just want the legs straight so that the hooves can sit flat on the surface. But the clips and bars make that task super annoying. Honestly, I wouldn't have minded if there was no articulation in the legs at all. I mean if you're not going to have the legs bend properly why bother. Oh, and the head is way too big for the body. But if you look at what the set is trying to achieve, did it work? Yes, yes it did.
Despite all the weirdness, it looks like a reindeer. My complaint of the legs is still valid but in the end I'm okay with it. I only have to mess it with once a year when I pull it out along with the holiday decorations. And once it hits January, back into the storage bin it goes. So it's not THAT big of a deal.
The things I like though are the bells and the presents. I think the bells on the collar are really give it that holiday reindeerish feel. The presents are a nice touch to really drive home that gift-giving season message, unnecessary in my opinion but it's nice that they included them.
Does It Suck or Does It Rock?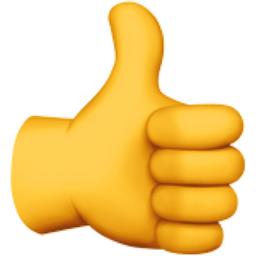 This set rocks! This is one of those sets that one can't resist buying on impulse due to the fact that it's tied to Christmas. And if there's one thing people like to do for Christmas, it's decorating their house, inside and out. I keep a couple of holiday sets built and stored away with the tree ornaments. It's kinda nice having a small set like this take residence in a nook or cranny around the house for a couple of weeks to get into the holiday spirit. That might be my bias coming out and influencing this review, but that's okay. All reviews are inherently biased anyway. Anyways, this set gets a thumbs up!
Sponsorship
There's no sponsor this week, and with sponsorships lasting a whole week, you can get plenty of exposure for mere pennies. Pennies I say! Want to sponsor a review? Send me a message to admin@fbtb.net or hit me up on discord of the polybag set you have that you want me to review. If selected, in exchange for the set you'll get a mention right here in the review post and a link to your website or social media account or just about anything else.. Nearly free advertising, so what's stopping you?
You Can Win This And Every Other Polybag I Review This Year
I'll be raffling every polybag I review this year in one big lot, all 260 sets (with the possibility of more). Each set will be individually stored in a ziploc baggie complete with the extra pieces, instructions, and the actual polybag bag it came in. The cost of a raffle ticket is just $1 USD and you can enter as many times as you want. Send a PayPal payment to paypal@fbtb.net for $1 USD for every ticket you want to purchase. DO NOT send one payment for multiple entries i.e. do not send one $5 USD payment for five tickets; five $1 USD payments must be made instead. Raffle is open to everyone in the world except where raffles are illegal. Be sure to put "POLYBAG RAFFLE" in the notes section of the payment in order to be entered successfully. Winner will be drawn sometime early January 2023 and contacted at the PayPal email address the payment was sent from to arrange for delivery. For a running list of all the sets that you can win, check this Google spreadsheet.