Write enough reviews about polybags, its easy to start being critical of the sets, maybe overly so. The two reviews that come to mind are 30386 Poe Dameron's X-wing Fighter and 30461 Podracer from yesterday, but I think the points I wrote about needed to be viewed critically. The former for its perfect parts usage and the latter for just how terrible a build it was. I think I took that critical eye to today's set 30578 German Shepherd when I didn't need to. Sure the dog is weird looking and I was about to point out every single reason why, but I decided to take a step back and dump my first draft because I realized I was looking at it all wrong.
The set is part of LEGO Creator's neat sub-theme "3-in-1" where you can take the set and build one of three models. In addition to the German Shepherd, you can also build a spider and a cobra. They all have some features that make the model look weird so none of them look particularly great. You know that phrase jack of all trades, master of none? It's kind of like that.
German Shepherd
The German Shepherd is the main model. There's lots of things going on that make it just weird, like the torso, the neck placement, the mouth, and the list goes on and on. If we take the very basic requirement of a polybag, does it look like the thing it's supposed to look like, then I have to admit that yes it does.
It's still weird though and that is 100% because of the parts selection used. If this was going to be just a German Shepherd I doubt it would have been built this way with the parts that are in it. So the parts have to be flexible enough that you can take it apart and built two more models. And the result is just a weird torso. The tail attaches too high and too far forward, and the neck connects too far down. If you don't look too closely at it though, it's okay but fiddle around with the model a bit and the weirdness starts to bubble up into view.
That aside, the dog is pretty well articulated with joints at the ankles, hips and shoulders, tail, and neck allowing for a variety of poses. The mouth opens and closes to hold the orange 4×4 round plate like a frisbee. It doesn't hold it very well but there are available holes on the inside of the mouth that some studs on the disc can connect to.
Spider
Now I'll just say this right off the bat. The fact that LEGO did not include instructions for the alternate models inside the bag is stupid. You have to go to LEGO.com/buildinginstructions and do a search for the set number to get them. It should have been included inside the bag. I've built a couple of 3-in-1 sets with my kids and they've all had the instructions included. I realize there's a cost involved but how much could it have been? A couple of pennies per sheet? Having to go online to build an alternate model that is featured right on the outside of the bag is a buzz kill.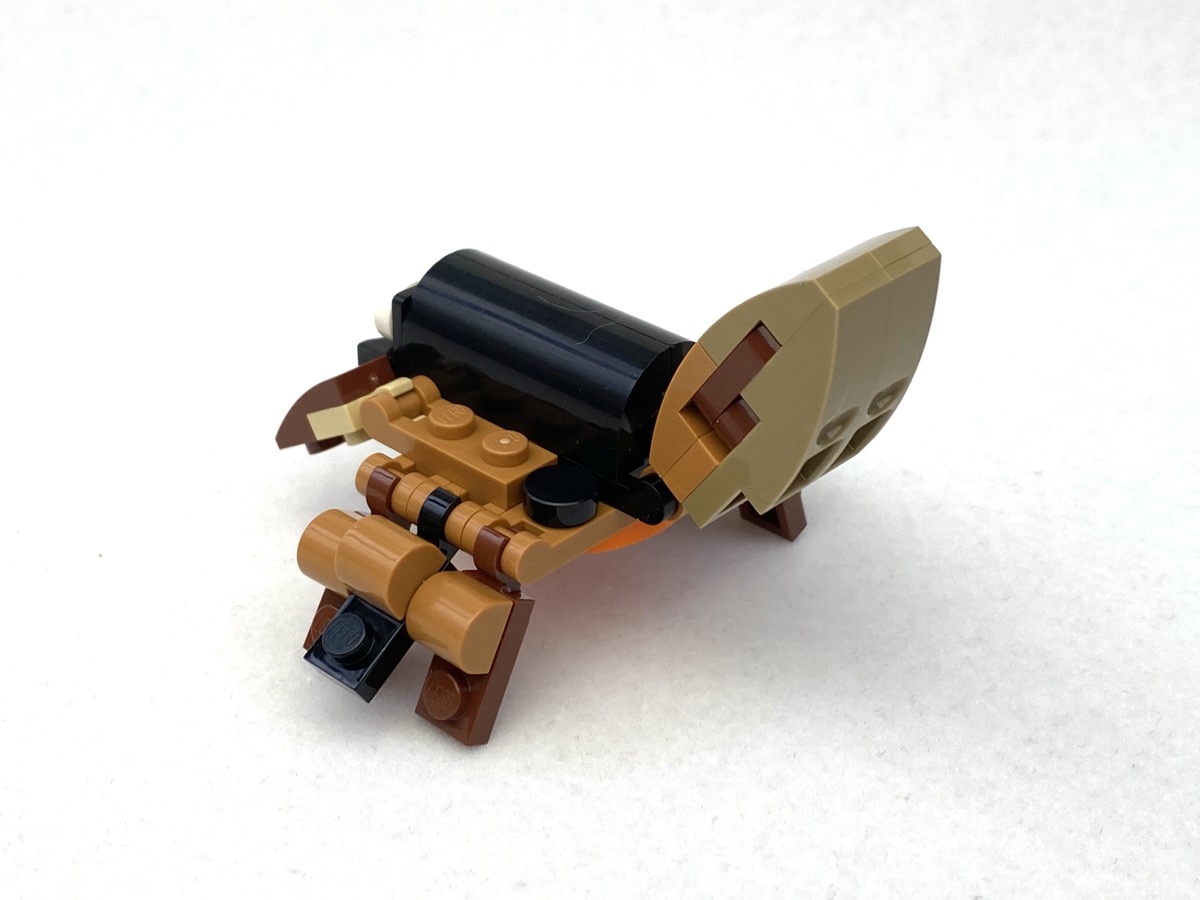 Now that being said, the Spider model is kind of cute. It isn't anatomically correct having only 6 legs and 2 eyes instead of 8 each. It does include the pedipalp though so that's kind of neat. I don't think the designer was going for an accurate representation though and that's okay. Out of the three builds, this is my favorite one. Cuteness wins.
Cobra
At least I think this is supposed to be a cobra. The snake part looks okay, but the hood part is absolutely terrible.
It doesn't look organic or even curved the way a proper hooded cobra looks. This is because of the limited parts selection but let me remind you that LEGO is the one that selected the parts. These parts have to work with two other models but LEGO could have just picked some other better parts or leave the hood out altogether and just have a regular ol' snake.
Also, you can barely pose this thing because it's so front heavy, it's prone to tip over. You can move the round plate forward one section to balance things out but you're better off just not building this alt model to begin with. This is the worst build out of the three.
Does It Suck or Does It Rock?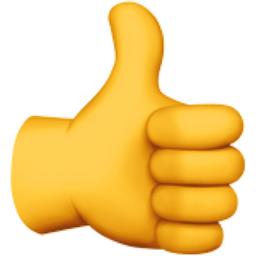 This set rocks! But just barely. I graded this set on the strength of all three models. The German Shepherd and Spider win, and the Cobra loses, Two out of three ain't bad and because of that, it gets a thumbs up from me. Having a 3-in-1 build in a polybag definitely increases the replay value of the set but I do wish the set included the instructions for the alternate model inside the bag though. The alt models are barely anything and putting in the extra effort to hunt down the instructions just isn't worth it.
Sponsorship
Want to sponsor a review? Send a pic to admin@fbtb.net or hit me up on discord of the polybag set you have that you want me to review. If selected, in exchange for the set you'll get a mention right here in the review post and a link to your website or social media account. Nearly free advertising, so what's stopping you?
You Can Win This And Every Other Polybag I Review This Year
I'll be raffling every polybag I review this year in one big lot, all 260 sets (with the possibility of more). Each set will be individually stored in a ziploc baggie complete with the extra pieces, instructions, and the actual polybag bag it came in. The cost of a raffle ticket is just $1 USD and you can enter as many times as you want. Send a PayPal payment to paypal@fbtb.net for $1 USD for every ticket you want to purchase. DO NOT send one payment for multiple entries i.e. do not send one $5 USD payment for five tickets; five $1 USD payments must be made instead. Raffle is open to everyone in the world except where raffles are illegal. Be sure to put "POLYBAG RAFFLE" in the notes section of the payment in order to be entered successfully. Winner will be drawn sometime early January 2023 and contacted at the PayPal email address the payment was sent from to arrange for delivery. For a running list of all the sets that you can win, check this Google spreadsheet.