Ahhhh… Wild West. This really takes me back! I got into LEGO when they started putting out Star Wars sets and the Wild West theme had just been retired at that point. I did what anyone new to the hobby would do and pick up older sets on the aftermarket. I'm not entirely sure how I came into possession of today's set, 6791 Bandit's Wheelgun. I'm fairly certain I picked this up at a Toys'R'Us store because buying a polybag set from eBay or Bricklink just isn't something I picture myself doing back in the day. Kind of a miracle considering it came out in 1997 and I started up in the hobby in 1999.
This one's a bit on the small side only consisting of 19 parts. Bricklink pegs this set to have 15 parts plus a minifig that's made up of 5 parts. But that's 20 parts and the bag only lists 19. Bricklink also lists the set as including an extra revolver element but that's not true either because my bag did not include any extra pieces. My copy of 6791 Bandit's Wheelgun had exactly 19 pieces, as indicated on the bag, and no extra revolver. And that number is only true if the torso + head is considered as one piece. So if I were to hazard a guess as to who got it wrong here, Bricklink or LEGO, I think Bricklink's pants are on fire.
Piece discussion aside, this is a neat little set. The actual wheelgun model is efficient consisting of just 12 parts. There is a printed tile that says "Keep Out". And if the words of warning weren't enough there's a twin set of rifles mounted above to really drive the point home. I took a moment to spin the wagon wheels as they aren't something you see a lot anymore.
There is a barrel with a printed dynamite tile and it's also where you can store the revolver if the bandit's not holding it. I didn't get a lot of Wild West sets but I seem to remember that they were just rife with dynamite tiles.
The bandit minifig is nicely detailed complete with 10-gallon cowboy hat and a neckerchief to keep his identity a secret. The torso print is really nicely detailed and not overdone that seems to be a trend in a lot of minifigs today. There's a certain level of artistry to do more with less, and this bandit is a perfect example of that.
Does It Suck or Does It Rock?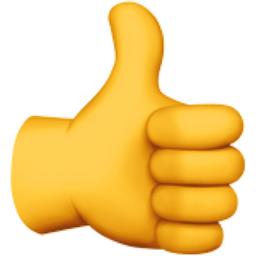 This set rocks! Reviewing 6791 Bandit's Wheelgun is a real blast from the past. It's a nice small set that is generic enough that multiple copies can be added to a larger Wild West diorama easily and they wouldn't seem out of place. And who wouldn't want more bandit minifigs? Unfortunately, that is unlikely to happen today since Wild West was one of those "one and done" themes and has never seen a resurrection since it was discontinued over 20 years ago. Sad but true and it's a shame because it was a fun theme.
Sponsorship
Want to sponsor a review? Send a pic to admin@fbtb.net or hit me up on discord of the polybag set you have that you want me to review. If selected, in exchange for the set you'll get a mention right here in the review post and a link to your website or social media account. Nearly free advertising, so what's stopping you?
You Can Win This And Every Other Polybag I Review This Year
I'll be raffling every polybag I review this year in one big lot, all 260 sets (with the possibility of more). Each set will be individually stored in a ziploc baggie complete with extra pieces, instructions, and the actual polybag bag it came in. The cost of a raffle ticket is just $1 USD and you can enter as many times as you want. Send a PayPal payment to paypal@fbtb.net for $1 USD for every ticket you want to purchase. DO NOT send one payment for multiple entries i.e. do not send one $5 USD payment for five tickets; five $1 USD payments must be made instead. Raffle is open to everyone in the world except where raffles are illegal. Be sure to put "POLYBAG RAFFLE" in the notes section of the payment in order to be entered successfully. Winner will be drawn sometime early January 2023 and contacted at the PayPal email address the payment was sent from to arrange for delivery. For a running list of all the sets that you can win, check this Google spreadsheet.