Day 8, and will it be great? Day seven was bleh. The tally so far:
City: 4/3
Harry Potter: 6/1
Star Wars: 5/2
City had a solid little vehicle, while HP had a solid gramophone, and Star Wars was stupid again. Let's see what we get today.
City (Nick)
Okay, compared to last year's meh of "at least it let's Nick make some TMNT jokes in the middle of this," this is a great little build. Dark green wedges, albeit all on the same side, and cheese slopes, along with a little brown fez that you can't see at the bottom (and very confusing instructions, as it also has a 1×1 round cylinder in the mix and doesn't make it clear which goes where). This is a great micro build for a holiday advent. Even if it doesn't set up as many jokes.
Harry Potter (Eric)
Another thing that isn't specifically about the Yule Ball, but is timely, at least. It's a Gryffindor couch with the golden Dragon's Egg seated upon it. During this point in the story, Harry has no clue how to open this thing without it screaming out at him. I'm starting to think the Yule Ball isn't as big a component of this calendar as I presupposed. Either way, no complaints here. A couch is always nice to have. Beats standing around.
Star Wars (Ace)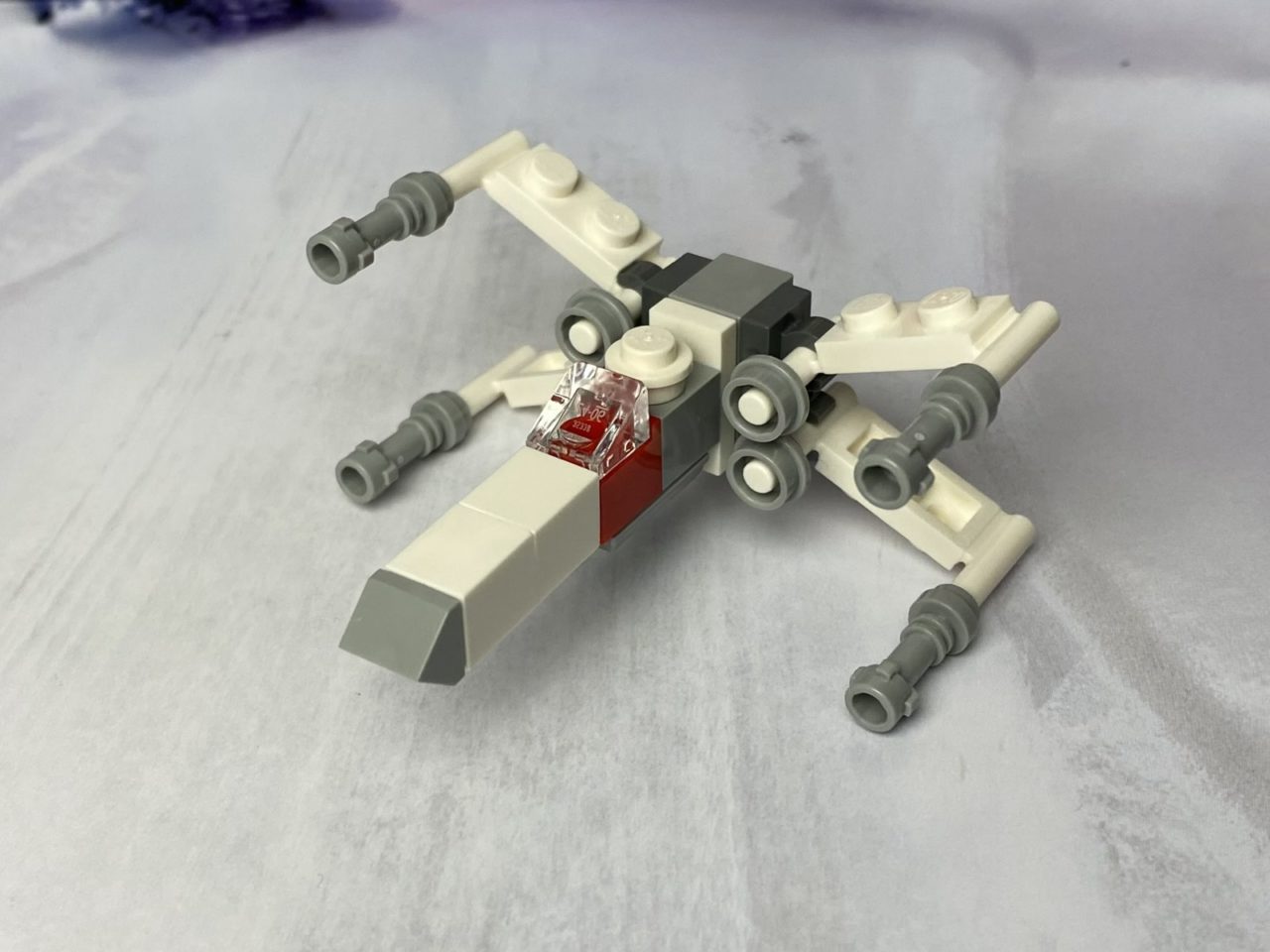 What's a calendar without an X-Wing? Pretty solid build. It gets a thumbs up from me and it's not because the last two days were terrible. It really is just a nice little model.