I apologize for not using the below image as the featured image forcing a clickthrough, but I'm breaking internet etiquette and hotlinking it so that LEGO can go bother eBay.co.uk about taking it down. But here it is: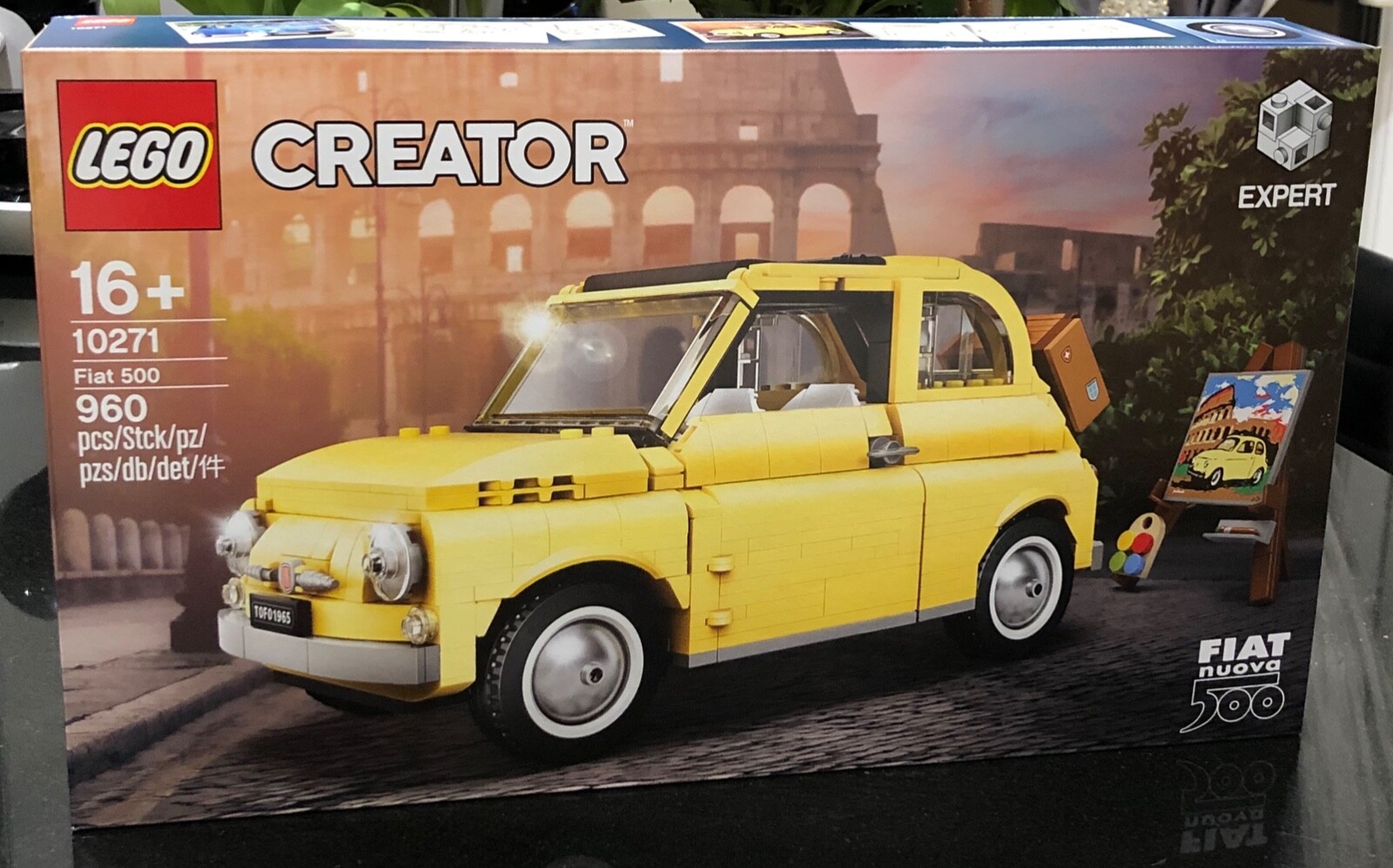 Found out about this via Facebook a bit late, but seller legi6862 listed a new, as-of-yet unannounced LEGO Creator Expert set 10271 Fiat 500 on eBay. The listing closed due to the following reason: "This listing was ended by the seller because the item is no longer available." So either they sold it offline and cancelled the listing or LEGO really didn't like that a product leaked ahead of any official announcement or on-sale date. I'm leaning towards the latter theory on this one.
What's interesting is that the listing is on eBay's UK site but the packaging is the v39 version, meaning bound for the North American market because of the piece count printed on the front of the box. Curious indeed! Makes me wonder if these were lifted from a shipment bound for the colonies. The seller also has 0 feedback, no doubt to protect their identity. I'm wondering if the seller did this to get some eBay messages and do private sales offline.
Or it could be an elaborate fake but given the timing and how authentic the box looks, I'd be surprised if it was a fake. LEGO is due up to add a new vehicle to this unofficial subtheme: 10252 Volkswagen Beetle was released in 2016, 10258 London Bus in 2017, 10262 James Bond Aston Martin DB5 in 2018, and both 10265 Ford Mustang and 10269 Harley-Davidson Fat Boy in 2019. The Fiat 500 would be the 2020 release.
But yeah, I doubt it's a fake and probably is the real deal. LEGO doesn't like stuff leaking out early. Also, I can't think of an uglier car that they could make into a set.