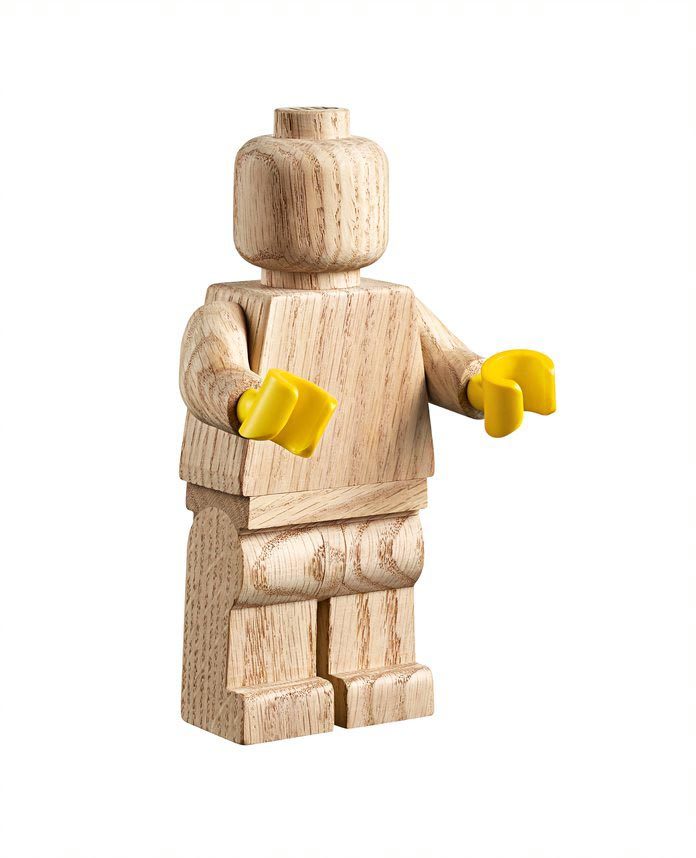 LEGO is partnering with Room Copenhagen and launching a new product line of collectibles for "fans who love a bit of LEGO nostalgia and playful interior design". LEGO, before they started making interlocking bricks, made wooden toys. So this new line is a throwback to those days.  The first product out of the gate is an upscaled 5:1 LEGO minifigure.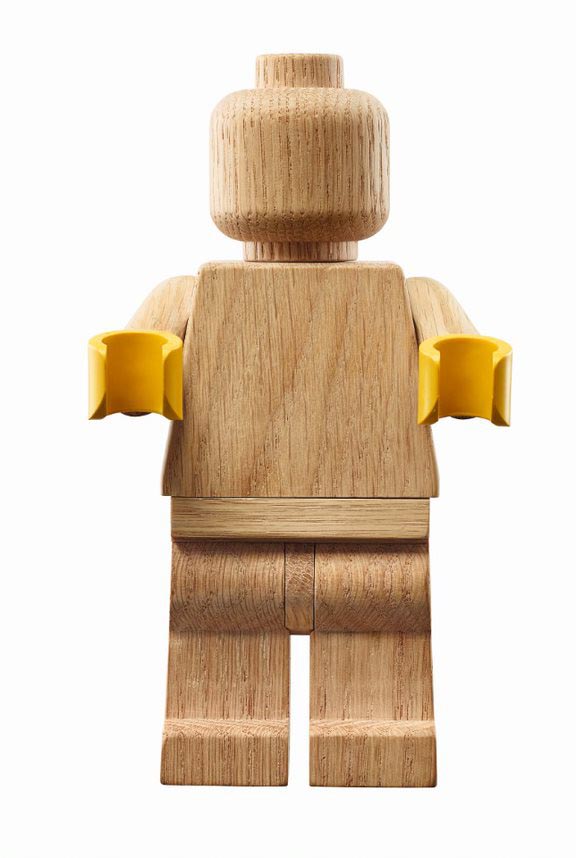 853967 Wooden Minifigure will be first revealed at a LEGO Originals Pop Up Store and Gallery in Covent Garden, London at 9 – 11 Shorts Gardens, Seven Dials, Covent Garden, London, WC2H 9AT. The gallery operating hours are Friday 1st Nov, 12.00 – 16.00 and Saturday 2nd Nov, 12.00 – 16.00. You must book a time to visit the gallery and time slots to the event are extremely limited. You can try visiting this url to a time but it doesn't look like there's any availability.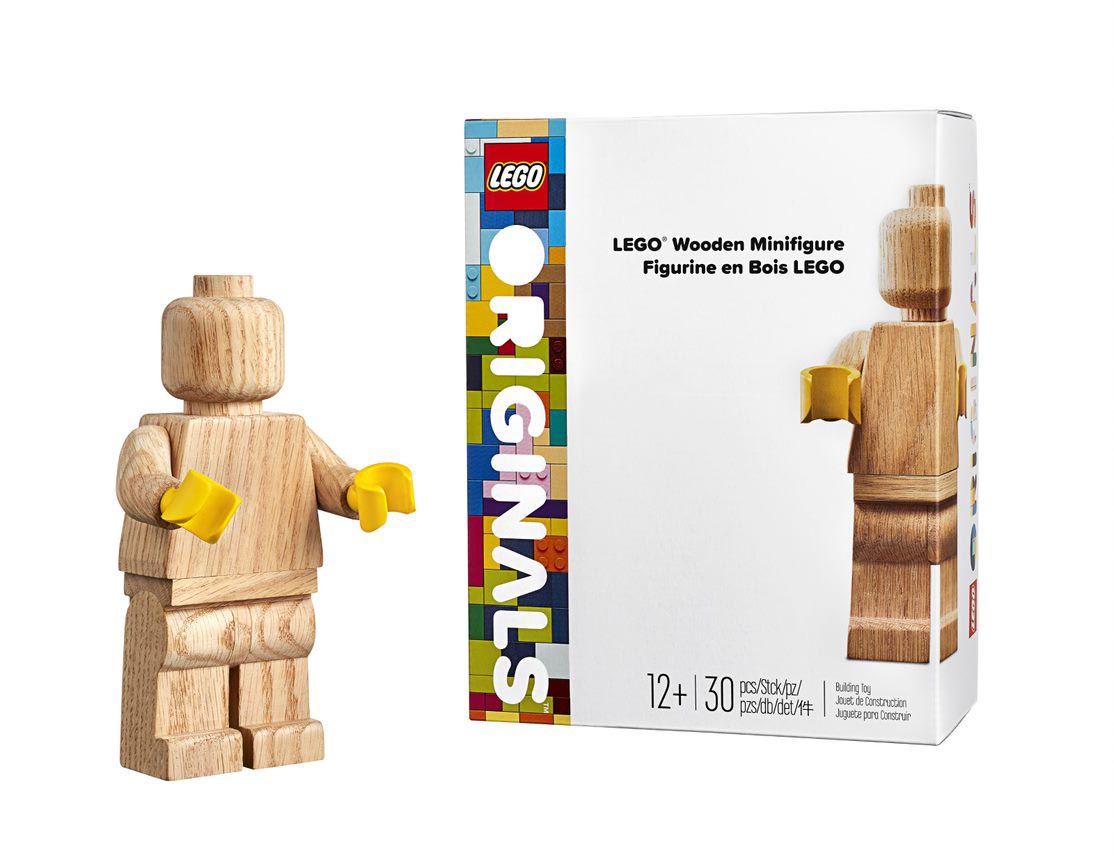 The Pop Up Store will be first chance anyone will be able to pick up a copy for themselves. VIP members will get a crack at buying one starting on November 3rd through the 7th. It will be available globally starting November 8th. The price is US $119.99 – CAN $154.99.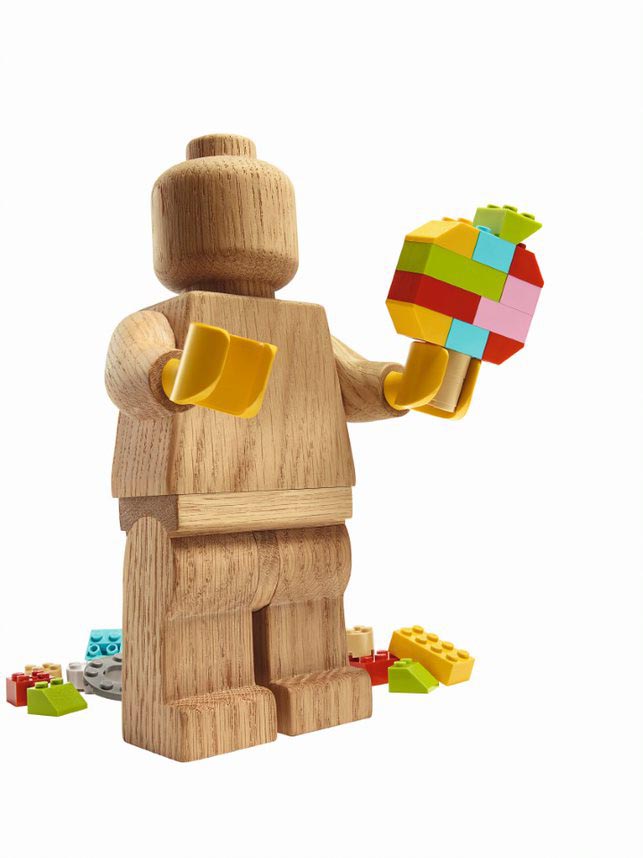 Not entirely sure why they went with plastic hands. I don't think anyone would force the round bricks through the front opening of the hand instead of just sliding them down through the top or bottom. Had it been all wood, including hands, I'd be all over it. But I'm pretty sure the hands are plastic because it's the only articulate joint in the entire figure. The legs won't bend and the arms are at a fixed position. The more I learn about this figure, the less interested I become.
It's not for me, but given the plainness of it, the oak actually makes it a nice starting point to customize. And LEGO did just that by letting LEGO designers create their own custom figure. Those custom figures will be on display at the Pop Up shop, and some pictures of which are included below.
Official 853967 Wooden Minifigure Pictures

LEGO Designers' Custom Examples
853967 Wooden Minifigure Video Press Release