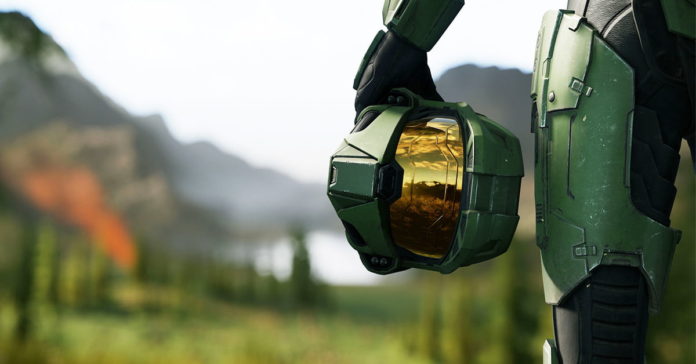 It's that time of year again… E3. It's like gamers Christmas, if Christmas was run by marketing and only focused on- wait…Â Anyway, E3 is the time to get excited and buy into the hype train (but never, EVER, pre-order) at all the stuff coming up. I know, I've been a little bit negative on the game industry in general… but Microsoft, in spite of being the 3rd place winner in this console generation, has managed to avoid some of the worst stuff about this console generation.
I've written before about how Microsoft seemed to be poised to make a lot of moves in the game industry, in purchasing up some mid-tier studios based with rich pedigrees that had some hard goes. With some companies, that would be the kiss of death, but for the most part, Microsoft has kept a pretty "hand's off" approach with their studios and let them work and not hold the Sword of Damocles over their head if something goes wrong (like, you know, EA). While they don't tend to have the pedigree that some of Sony's studios have, Microsoft is more than capable of churning out great games.
What is so striking about how Microsoft is positioning themselves, both last year and this year, is that their focus seems to be entirely on games. No sharing media, streaming TV, or the integration into 3rd party services. It was about games, and the ways they're trying to empower people to play games. That's the curious thing about Microsoft… they are trying to open access to everyone in games, cross-publishing to PC and pushing out into other spaces like mobile. When they buy a studio, they don't pull the titles from other platforms or pull support for them.
Case in point, Microsoft, which owns Minecraft, announced Minecraft Dungeons, and it's coming to Xbox One… and Nintendo Switch, and PS4, and PCs, and mobile. Nearly all of their titles on Xbox are released on Windows 10 as well. They purchased The Outer Worlds developer Obsidian, but still let them and their publisher get the exclusive money from Epic (while still launching on the Windows 10 store, PS4, and Xbox… just not Steam).
Before we talk about all of the things that were shown, let's talk about the Game Pass. I'm not a huge user of game subscription passes… I have the Nintendo Switch one, for a couple of years thanks to Amazon Prime. Its… not good. They drip out NES titles, most of which no one wants (seriously, Volleyball?), and the online service is still the thing that it had included that they took away so they could sell it. While I have PS+ and Xbox Live, that's more for the games and access to the streaming stuff.
I could see the value of the Xbox game pass, specifically, but really didn't play my Xbox One enough, and there wasn't a lot coming out that I cared about. Xbox didn't have a lot of exclusives of note. But they sort of made an offer I couldn't refuse today, when they charged $1 for the first month and upgraded my existing account… which had 30 months in it. For the same $1. Really, the big thing was the addition of Xbox Live into the pass, and bringing the PC pass into it as well. It will end up at $15/month eventually, but by the time I need to worry about it, I'll probably be able to find more heavily discounted.
That being said, it was about the games, and I'm just going to start at the big announcement towards the end of their conference: That the Next Xbox, currently called "Project Scarlett," is coming out during the holidays in 2020. I mean… it's about due, and it means that I will never buy an Xbox One X, my original Xbox will have to limp along.
Okay… here's the thing with game hardware, and why I'm only tentatively excited. This whole trailer is a buzzword salad of things that don't really matter in the end. A fantastic experience trumps great graphics every time. This thing may do real-time ray tracing, 8K, and who knows what else… but likely not at the same time. More than that, most people won't have the hardware to do it. I haven't even bothered to make the jump to 4K yet, and neither have the majority of consumers (last I saw, market penetration was around 30% for it). Hell, IÂ just bought a 4K monitor for my PC, despite knowing how nice they were after using them at work for years.
The best platform you can buy right now is the Nintendo Switch, which has the "weakest" tech of any system, by a wide margin. Having great gameplay, and an enjoyable game, is better than shiny graphics. Sure, having nice graphics helps (though God of War and Spiderman both look amazing on my old 1080p TV), but good graphics cannot make a bad game good. It's sort of telling how the majority of the games they showed wouldn't take advantage of that particular hardware… indie titles and small budget games made up about half of the trailers.
There wasn't a lot of details, outside of the most basic of specs (4x the power of the Xbox One X), using an SSD in the console instead of a hard drive, and the same connective power that the Xbox One has, but more of it. I'm curious, and will look for it when it comes out, but I want some more details before I get on the hype train. I want to know if it will keep up their backwards compatibility, if it will use some of the other things they announced (like the Pro Controller Series Two). Of course, the real big news was that Halo Infinite, announced last E3, was going to be a launch title for the new console (unclear if it will end up on both).
There were a lot of other exclusives shown off: Ori and the Will of the Wisps (Ori and the Blind Forest is gorgeous and amazing), Battletoads, and Ninja Theory's new game… Bleeding Edge. Battletoads was a garbage game on the NES that thrived  only because it was released in the 90s, and I have no idea how Ninja Theory went from Hellblade: Seluna's Sacrifice (amazing game that justifies whatever expensive headphones purchase you need to make) to a 4v4 melee brawl game, but I'll try it because I love that studio.
There were also some curiosities in the mix, like Age of Empires II: Definitive Edition. Now in 4K! Something I never needed in an RTS game! I liked Age of Empires II back in the day, but these games are hard to play anymore. Gears 5 is still a thing as well, and has a lot of new multiplayer modes. I'm pretty well over most multiplayer games, but it's the sort of title that can integrate them well.
There were a couple of announcements that are strangely relevant to this site: a crossover DLC announced for Forza Horizon 4 featuring LEGO's Speed Champions and LEGO Star Wars The Skywalker Saga. The Forza  was quite the reveal, starting out as a typical Forza and then breaking into Everything is Awesome. I haven't played Horizon 4 yet, but since I have access to it now, may have to check it out. I've liked the previous entries in the series, so I'm kind of curious now. As for the Skywalker Saga… that's cool. I don't really like the LEGO games by Tt, but that's me. I know a lot of people love them and they certainly have a character and humor all their own.
There was also plenty of 3rd party games which will be available on other platforms as well. Jedi Fallen Order got a cinematic trailer and a release date, November 11th… though if yesterday's EA gameplay trailer was any indication of what the game will be like, I'll just go play Tomb Raider or uncharted again and make lightsaber sounds. The big star was Cyberpunk 2077, which still looks amazing, though CD Projekt Red has lost some of the shine in their rather terrible ideas of crunch in past games (seriously, go read Blood, Sweat, and Pixels)… though they've promised to avoid that with this game.
It looked suitibly bugnuts crazy for a cyberpunk title, followed by a bit where John Wick Keanu Reeves was on the stage and reveals he's involved in the game. After that, we got some weird whiplash planning where it was a cute indie title about building a boat city. There were a lot of games like that in here, and a lot of other titles I'm probably leaving out (Crossfire X, Phantasy Star Online 2 finally coming to the West, Dying Light 2 and an expansion for State of Decay 2). Oh, and the reveal for what George R.R. Martin has been working on instead of finishing his damn book series, and the next FromSoftware game, Elden Ring. The trailer really tells us nothing, but it's George R.R. Martin and FromSoft, so I assume it will be painful and hard.
I was pretty happy with the overall conference. It shows that Microsoft is all-in on supporting their gaming platform, they're bringing in studios to build it (having announced the acquisition of Double Fine during their press conference), and planning for their next gen hardware while still supporting the current generation and the PC platform. In short, it's a good time to be a gamer.